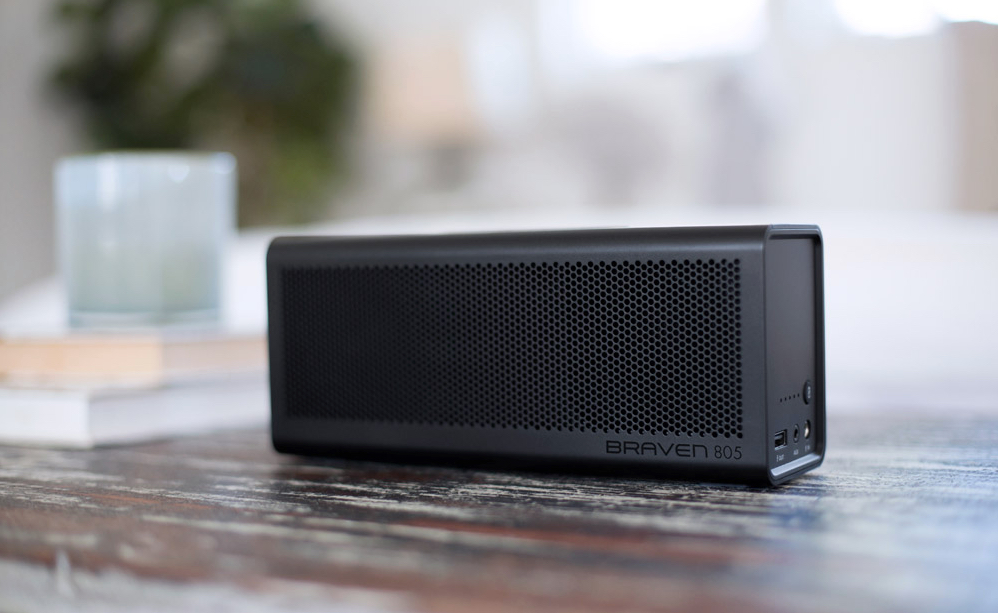 Braven makes some of the most sturdy Bluetooth speakers I've tested, but it's the sound quality that makes them one of my favorite brands for portable listening. The new Braven 805 (US$199.99) is billed as a "HD" wireless speaker, implying that the sound quality is pretty darned good. Read on for a review of this speaker, then enter for a chance to win one from Apple World Today and Braven.
Specifications
Dimensions: 9.5 x 2.8 x 4 inches (24.13 x 7.1 x 10.2 cm)
Weight: 2.8 lbs. (1.27 kg)
Supported Bluetooth profiles: IOPT/HFP 1.5, A2DP1.0, AVRCP1.4, GAVDP1.0, HSP1.2
Audio: 2 high-sensitivity drivers, 2 passive radiators, built-in microphone/speakerphone, SRS WOW HD bass-enhanced music setting (two 10-watt drivers)
Power: 4400 mAh rechargeable Li-ion battery, 18 hour playtime
Design
Braven's speakers all follow a rather plain design meme: they're aluminum "bricks" riddled with a grid of holes to let the sound out. Buttons are placed on top for control — in this case, there are five — a power switch, a speakerphone button, play/pause, volume down/rewind, volume up/fast forward. One end has various ports, which for the 805 include a USB out for powering other devices, an aux port, and a connector for the AC adapter.
The 805 makes up for the plain design by coming in a variety of bright colors. While our review item came in basic black, the speaker also comes in magenta, yellow, gray, green, orange, red, white and cyan.
One very nice feature of the Braven 805 is its ability to be paired with another speaker — another 805, an 850 or an 855S — for true stereo sound with each speaker playing one channel.
Function
Having listened to a number of Braven's speakers over the years, I was prepared to hear sound that was pretty darned good but not perfect. But I have to say that the sound quality of the Braven 805 is better than many of the company's other speakers. If I have one complaint, it's that the 805 puts a bit of emphasis on bass enhancement to the detriment of the high end. In some situations that can result in a bit "muddy" sound depending on the specific recording.
The 805 did a pretty good job reproducing high-quality mastered/remastered albums; everything from Stan Getz jazz to Daft Punk, crisp and clear even on the high end. Some indie recordings I have that may have been overdubbed just a few too many times really didn't sound all that great. As with all reviews of sound reproduction equipment, your mileage may vary depending on your particular hearing.
One final note: the 805 also acts as a capable external battery pack, so if you're not planning on using all that battery capacity to play music into the wee hours of the morning, it can recharge your iPhone.
Conclusion
The Braven 805 adds another speaker to the company's growing line, With the ability to pair with another speaker for true stereo sound, two very capable 10-watt drivers, and Braven's excellent build quality, this is a Bluetooth speaker that should keep you happy for years to come.
Apple World Today Rating (out of five stars): ★★★★
Giveaway
We'd like for one of our readers to get this speaker. Rules for the giveaway are as follows:
Open to legal US residents of the 50 United States and the District of Columbia who are 18 and older. Sorry, international readers; at this time we cannot ship items out of the country.
To enter, fill out the form below completely and click or tap the Submit button. The entry must be made before February 24, 2015 11:59 PM Eastern Standard Time.
You may enter only once.
One winner will be selected in a random draw and will receive a Braven 805 Bluetooth speaker valued at $199.99
Entrant names and email addresses will be placed on an Apple World Today mailing list. You may receive a future mailing from us, at which time you can unsubscribe from the list.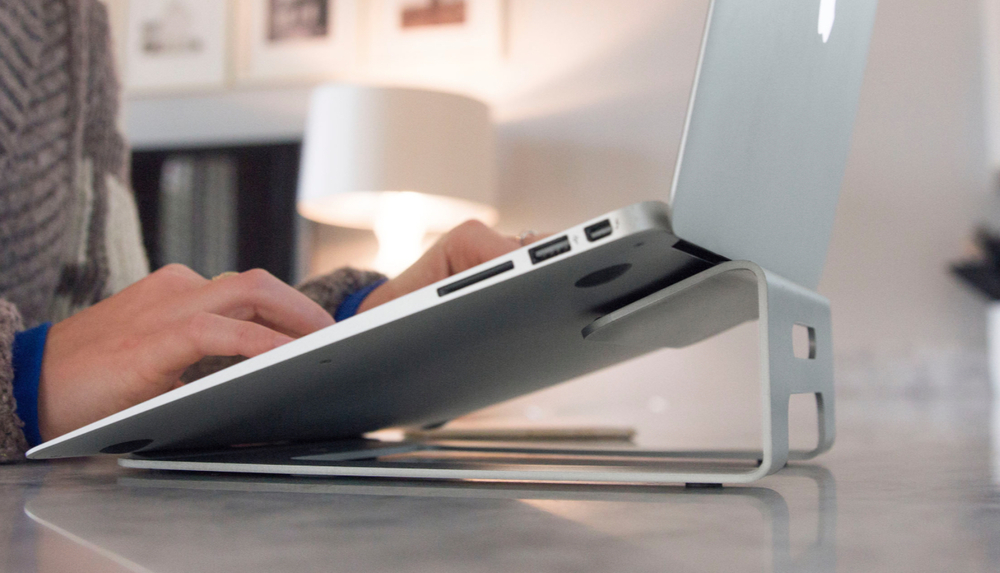 Charleston, SC-based Twelve South is a favorite accessory manufacturer for a lot of Apple fans, and for good reason. The company creates accessories only for Apple products, and the designers have a reputation for making high-quality gear that combines both style and substance. With the new ParcSlope MacBook stand ($49.99), Twelve South brings a bit of Apple — and Big Apple — history into play while being a totally modern functional accessory.
The name? Parc refers to Xerox's famed Palo Alto Research Center (PARC), the facilty where Steve Jobs and other Apple notables first laid eyes on the graphical user interface and mouse that would define the Apple Lisa and Macintosh. Park Slope is a trendy and desirable Brooklyn neighborhood. So the wordplay used in the name of this product pays homage to both the long (31 years!) history of the Mac and to a trend-setting part of New York City.
ParcSlope is made of aluminum and matches the exterior of the MacBook Air and MacBook Pro precisely. When a MacBook is placed on the stand, it's raised above the desk or tabletop just enough to provide a more ergonomic view of the screen. The bottom of the MacBook screen is at about three inches, so users look directly at the screen instead of looking down. The keyboard of a MacBook is placed at a comfortable 18° angle, making typing and trackpad operation easy on the hands and wrists.
On the bottom of the ParcSlope are small rubber feet to keep the aluminum structure from moving and scratching the surface it's sitting on. The slanted surface has a protective silicone mat with three ridges in it that provide clearance for the screen of an 11, 13 or 15-inch MacBook to swivel up and into viewing position. Using a 17-inch MacBook Pro? No problem, as the back of that behemoth hangs beyond the rear of the ParcSlope and has plenty of clearance.
The back of the ParcSlope has a small rectangular opening that's perfect for routing cables, so it becomes a useful desktop dock as well. As with the majority of Twelve South's products, the construction and even the packaging of the ParcSlope is top-shelf, and it's a product any MacBook user will be proud to own.
Images in the slideshow below © Twelve South, all rights reserved.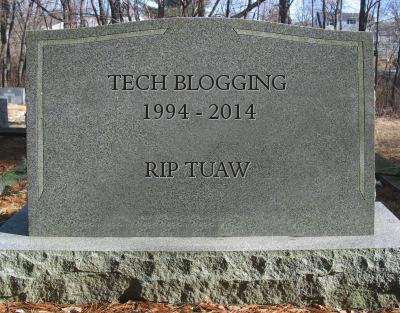 There was a common thread in the parade of articles reporting on the demise of our former place of employment — tech blogging, as we once knew it, is dead and that other site that we once worked for was financially hamstrung from moving into the future by a corporation that didn't want to invest money in a "niche" market.
The market for information about Apple is a "niche"? The company has sold over 1 billion iOS devices; that's equivalent to one in every seven humans on the planet owning an iPhone, iPad or iPod touch. We think that we can make Apple World Today a thriving and growing destination on the internet, and here are some of the ways we're going to do it:
More in-depth articles
We're big fans of Federico Viticci's posts on MacStories, and while we probably won't be writing 10,000 word reviews of Workflow anytime soon (we kid, Federico), we want to make our posts — when possible — more detailed and in-depth. Dave Caolo's post on Alfred Remote is perhaps the best example of this, as it includes an interview with Vero Pepperrell of Running With Crayons about the process that went into creating the app.
A mobile focus
Remember the app we had at the other site? It was actually pretty good, but updating it became a non-priority for our corporate owners. Eventually we had them pull it from the App Store since it was such an embarassment. Here at AWT there will be no need for an app, since we're using a responsive design that is readable and usable on any device regardless of screen size. Hey, and you can always save a bookmark to your iPad or iPhone home screen for instant access.
Shorter reviews
Maybe I'm wrong, but it seems that most people want much more concise reviews than the tomes we sometime published over at the other place… So we'll be trying to do a balancing act between length and details. Some of this will be handled by…
More video and audio
If a picture is worth a thousand words, then video is essential for providing a ton of information in a short amount of time. One idea is to do 60-Second Tips on video so those readers who want to know how to do something can just watch a short video and walk away with knowledge they may not have had before. We'll also move more of our reviews for both apps and accessories to video. Down the road, we want to do video podcasts and livestreams.
Community
One of our Patreon goals is to add forums to Apple World Today. That's a bit scary, since forums can turn into hostile pits of vicious nastiness very quickly. So we'll wait until we have the money to pay for moderators who can keep things calm, nice, and family-friendly, but we really want to add forums. Other ideas for community? Well, there are things like Google Hangouts to do, but our favorite idea — and one that requires a ton of backing on Patreon — is to start hosting a series of one-day mini-conferences around the world. Dream big!
Less rehashing of news and rumors
It's the night before our launch, and we're still trying to figure out how we're going to handle news. Let's face it, most Apple websites rehash the same news over and over again. Why waste space in posts for that? We're thinking of a) perhaps doing a daily video update of news or b) just including news highlights with links in the sidebar. What do YOU think?
Fewer ads
Our biggest desire is to avoid the banner ad hell that most websites, especially those owned by our former employer, have become. That's why we're looking at doing two things: relying on a few sponsors who are depending on you to go out and buy their product to keep them afloat and supporting AWT, and working that Patreon crowdfunding. Let's throw the advertisers back into the trash heap and take back our internet; make Apple World Today your "public radio" of Apple news and reviews!
A broader outlook
We are Apple geeks first and foremost. I've been using Macs since 1984, and have been writing about the products online since 1986. But we have to look outside the Apple ecosystem on occasion to not only see what's happening with the competition, but to look at trends that may shape our future. Expect to see some posts on occasion that may talk about things other than Mac and iOS.
Well, that's it. All we can ask is that you support us, support our sponsors, and keep your bookmarks pointed toward Apple World Today. We want to succeed and grow, and the only way we can do that is through you. Thanks for joining us on this adventure!