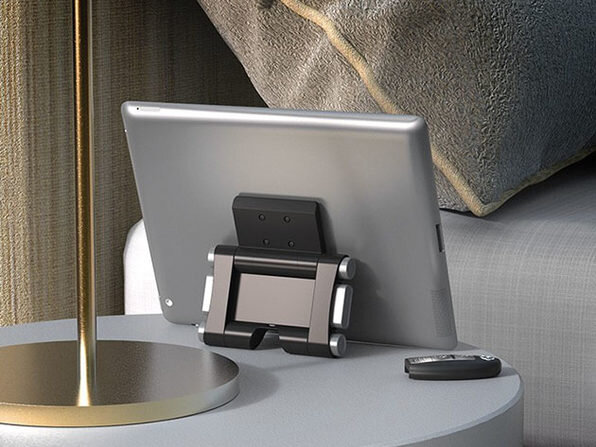 If your future plans include road or air travel, consider the Bracketron Roadtripper Magnetic Travel Mount as a great way to use your devices hands-free. It's on sale today for $39.99, but you can take an additional 15% off with promo code SPRINGSAVE15.
In the air or on the road, the Bracketron Roadtripper will safely and securely hold your smartphone tablet and other portable devices. To use this mount effectively, you will peel the film off the 3M adhesive and attach it to your tablet or other mobile devices, simply hook the mount around the tray table latch, attach your device to the powerful magnet, and you're ready to start streaming your favorite shows! The Roadtripper also transforms into a magnetic phone vent mount that works with most air vent configurations. You can even use this mount in the hotel as a phone or tablet stand. Whether you are traveling for business or pleasure, this is the ideal traveling accessory.
Seamlessly transforms into a magnetic phone vent mount that fits in any car, truck, or SUV

Patented magnetic design works w/ all twist-latch tray tables

Can be used as a phone or tablet stand on any nightstand or desk

Foldable & can be packed in the included travel case w/ room for earbuds and charging cables
Don't forget to apply that extra 15% discount with promo code SPRINGSAVE15 to take your price down to just $33.99!