Bose has announced the Bose Portable Home Speaker, a compact speaker that combines battery power, Bluetooth, and voice control. It will be available in Triple Black and Luxe Silver on Sept. 19 for $349.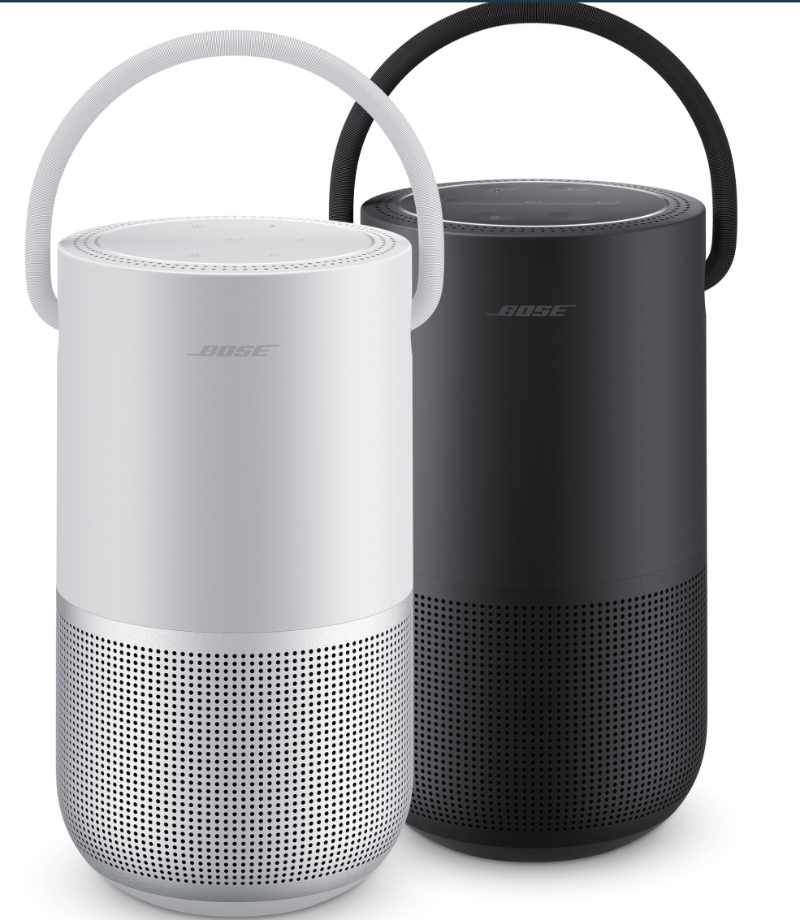 Ben Burns, senior product manager for Bose speakers, says the portable speaker also delivers improved 360-degree sound, deeper bass than any other portable smart speaker its size, and weighs just 2.3 pounds. It's 7.5 inches high and just over 4 inches across, and wrapped in an anodized aluminum enclosure.
The Bose Portable speaker has up to 12 hours of battery life. It works with Google Assistant and Amazon Alexa. You can choose AirPlay 2 to play music from Apple devices, or Spotify Connect to listen directly from the Spotify app.