iClever's $65 BoostEngine Portable Car Jump Starter is described as a "powerful, compact power bank with the ability to jump start dead car batteries and charge phones, cameras and other devices." The problem is that it wouldn't jump start my vehicle.
The gadget has a 15000 mAh and 600A power bank that's supposed to let you jump start your vehicles up to 20 times. However, I tried to jump start the (extremely) dead battery on my old, six-cylinder Ford Ranger and got no response at all. There wasn't even a hint that ol' pickup might spring to life.
Obviously, I can't recommend the BoostEngine Portable Car Jump Starter as …. well … a car starter. However, its "quick charge" technology did juice up my iPhone and iPad Pro quickly.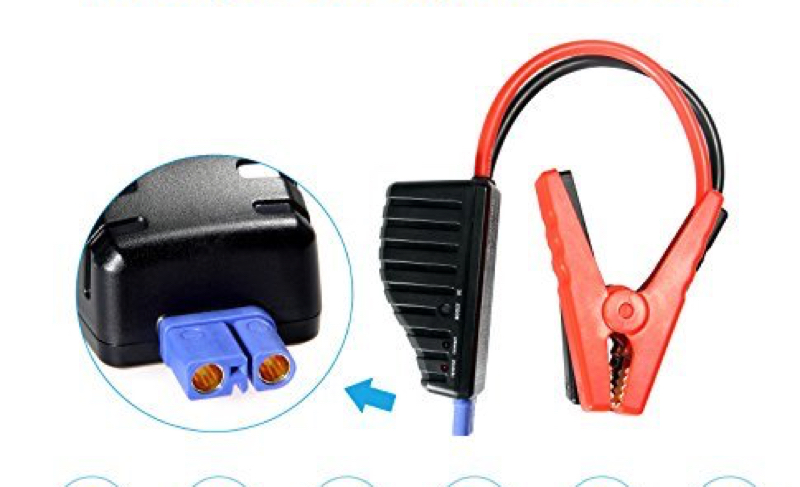 The folks behind the BoostEngine say it can "charge phones and other devices at up to 75% faster than other chargers." I didn't find it to be THAT fast, but it did the job quickly. And it juiced my iPhone 7 Plus about seven times before needing recharging.
The BoostEngine's cleverly sports a smart clamp offers current protection, short circuit protection, overload protection, reverse connection, reverse charge protection and overheating protection. It's fully rechargeable in about four hours. It also has a compact and lightweight design that's smaller than an iPhone 6s, so it's very portable.
Now if it would only jump start my truck.
Apple World Today Rating (out of 5 stars): ★★★