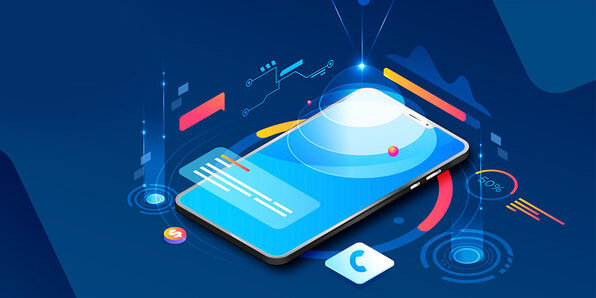 Here's our second Black Friday deal, and it can help you get out of the 2020 doldrums. Jump start your career by taking advantage of over 270 hours of online training taught by some of the best instructors in the business. The Premium Learn to Code 2021 Certification Bundle ($59.99) is jam-packed with 27 courses and 2,702 lessons that will help you impress employers.
TAKE AN ADDITIONAL 70% OFF USING THE PROMO CODE CMSAVE70
Buy these courses separately and you'd pay well over $4,000 to get the same courseware. We won't go into the details of each course, but just know that they're taught by top instructors like Rob Percival and Nick Walter. Proceed at your own pace in your own time, and get the skills you need to succeed.
The courses include:
JavaScript Beginner Bootcamp

SwiftUI Apps for All Apple Platforms

The Complete C# Programming Course

The Complete Web Developer Course 2.0

SwiftUI: The Complete Developer Course

2020 Complete Ruby on Rails 6 Bootcamp

Learn Python for Data Analysis and Visualization

Raspberry Pi Essentials and Extras

PHP and MySQL Certification Course for Beginners

Bootstrap and JQuery: Certification Course for Beginners

HTML, JavaScript and CSS: Certification Course for Beginners

Java Foundations

Making APIs with Django and Python

Making Websites with Python and Django 3: The Ultimate Beginner's Guide

JavaScript Master Class

Python for Everyone

How to Get a Job as a Web Developer

The Python Mega Course: Build 10 Real World Applications

ROS2 for Beginners

The Complete Web Developer Course: Build 20 Websites

Machine Learning for Absolute Beginners

Java Interview Questions: Data Structures and Algorithms

The Ultimate Amazon HoneyCode Guide: Build 7 Apps

Learn Flutter and Dart: Complete App Development Projects

Complete Data Science Training with Python for Data Analysis

C++ Programming for Beginners

The Complete Front End Web Development Course
Whew! You're not going to find another programming bundle like this anywhere, and it's just $59.99. Take advantage of the bargain today! Come back later this afternoon for our final Black Friday bargain.