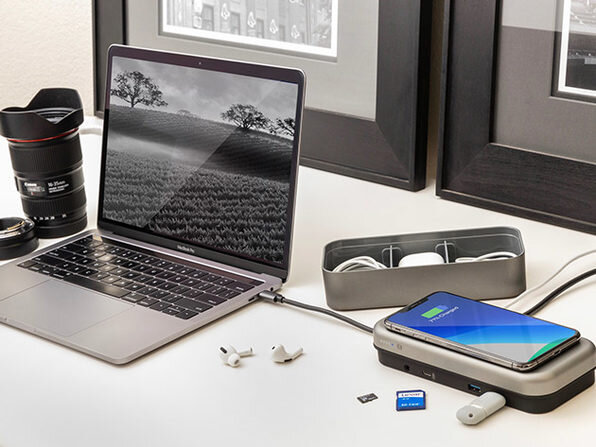 When you're trying to take control of all of your Apple accessories, it can be difficult to find one organizer that can do it all. We've had the BentoStack PowerHub 5000 ($99.99) in the Deals Shop before, but never at a price this low. Use the promo code SAVE15NOV at checkout and you'll drop another $15 off the price!
Less is more. The BentoStack PowerHub 5000 is a compact accessory organizer combining a charge cover, Type-C hub, and a storage compartment, all in one minimalistic stackable case.
Charge cover. Built-in 5,000mAh power bank w/ certified Qi wireless charging & USB-A port

Type-C hub with 8 ports. USB-C PD, USB-C 3.0, USB-A 3.0, SD, MicroSD, HDMI 4K, & 3.5mm audio plus magnetic Apple Pencil holder on top

Storage compartment. 3 custom storage spaces for smaller accessories
All of these components are stacked neatly together taking up a minimal workspace and a premium silicone strap keeps them secure when you're on the go.
All this for just $84.99 if you use promo code SAVE15NOV at checkout. The BentoStack PowerHub 5000 makes the perfect Christmas gift for your favorite Mac user!