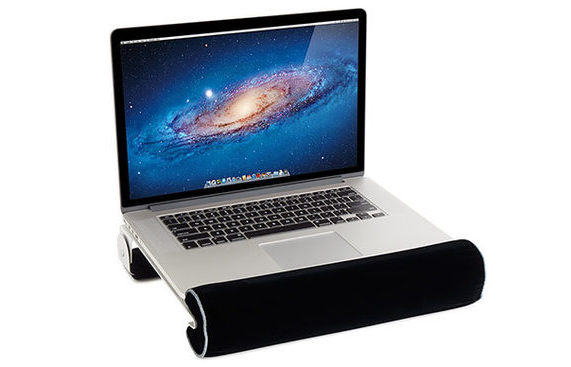 Have a MacBook, MacBook Pro or MacBook Air? You can keep both your lap and your MacBook cool when you're working without a desk with Rain Design's versatile iLap Laptop Stand ($36.99).
The iLap is made up of a hinged cushion that offers the flexibility to use your laptop in different positions comfortably. You can even use it at a desk to raise the screen for better ergonomics. The soft foam cushion provides hours of comfort and can be removed for easier carrying, while the aluminum base cools your MacBook by acting as a heat sink. There's even a handy cable outlet to organize all of the cables coming from your device to keep your desktop organized.
The usual price tag on on the iLap is $49.90 — you get 25 percent off thanks to this deal in the Apple World Today Deals Shop. This deal won't last long, so hop to it!