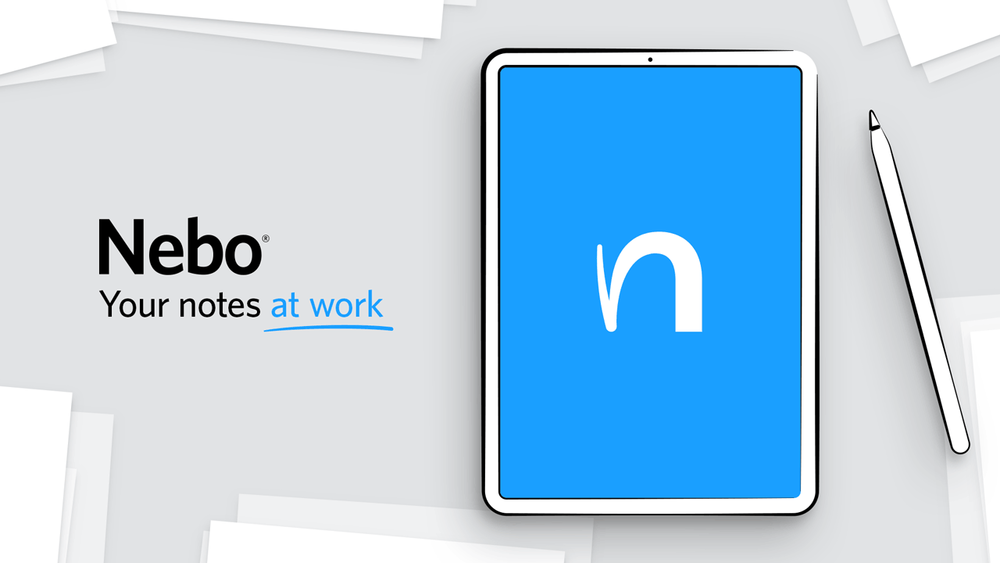 Heading back to school or know someone who is? You've probably seen past Apple World Today articles about MyScript Nebo, which is our favorite note-taking app for iPad. With each iteration of the app, new capabilities are added to make an already powerful app even more useful. Today we'll talk about those features, give readers a chance to win one of 10 free App Store promo codes for a copy of MyScript Nebo, and also tell you about a limited-time back-to-school special discount of 20% on the iOS, Windows, and Android versions of the app.
The Latest Feature Updates in Version 2.3
What's new in release 2.3? Here are the primary points:
Keyboard — lets you type or use Siri dictation to add text without using Apple Pencil when you have a lot of text to add. Likewise, you can edit any existing text in a note using standard keyboard commands, whether that text is handwritten or has been converted to digital text.
Text Selection — select parts of paragraphs or multiple blocks with a tap gesture, then change the style or color of text.
Copy and Paste — Researchers will love this feature, which allows them to copy external text (for example, from an online abstract or article) and paste it into a Nebo note. Likewise, text can be copied from a Nebo note for use in any other app.
Mixed Keyboard + Handwriting — Nebo is the only note-taking app on the market that allows users to mix keyboard-entered and handwritten ink text. Think about starting a word using the keyboard ("hand", for example), then finishing the word with the Apple Pencil ("writing", to continue the example). Nebo sees the word correctly as "handwriting".
Beta Publish Feature — as we described in a previous article, Nebo users who sign up for a free MyScript account in the app settings gain access to cloud synch (Dropbox, iCloud and Google Drive), multiple-device synching, and access to beta features. One of those features is a tool to publish your notes publicly or privately through a unique URL (web address). Being able to share your class notes privately with specific friends makes Nebo's beta publish feature perfect for students.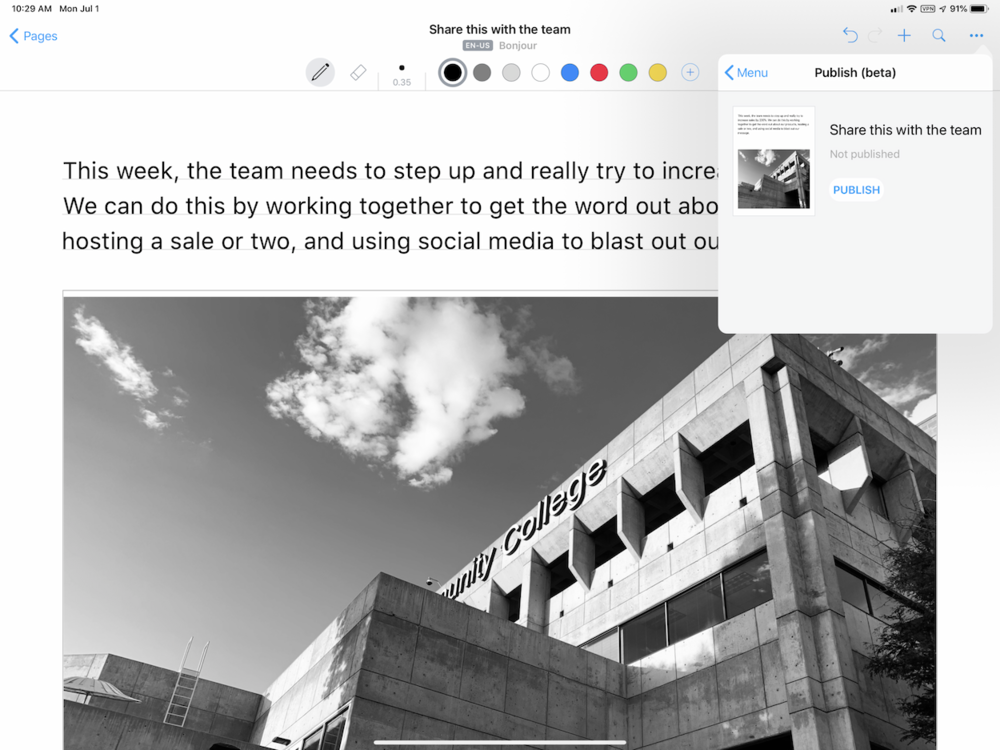 Not Familiar With MyScript Nebo?
Nebo uses powerful handwriting recognition capabilities to translate your printed or cursive handwriting into editable text, and also has incredible tools for adding diagrams, sketches and equations to a note. You can read one of our previous articles for details on how well it works for creating, editing, and even sharing notes or watch this video.
Discover More About Nebo
For more details about Nebo and how it can turbocharge your note-taking workflow, visit the website at https://www.nebo.app today.
Enter Our Giveaway To Get A Full License For Nebo 2.3
MyScript has provided Apple World Today with ten App Store promo codes for Nebo 2.3 so you can try out all of the features on your iPad or iPad Pro. It's useful to have an Apple Pencil, Pencil 2, or Logitech Crayon to take full advantage of the handwriting recognition, sketching, and diagram features. Just fill out the entry form below and the first ten respondents get a free license. Those promo codes disappeared quickly the last time we did a giveaway, so don't delay!
If you're not one of the ten lucky winners, take advantage of the 20% off back-to-school pricing in the App Store.
THANKS to the ten Apple World Today readers who responded immediately and are now trying out Nebo. Stay tuned to AWT in the future for other possible Nebo giveaways.