B-Eng has introduces Data Vault 1.0, a utility for automated encryption and decryption on any Mac. With its dual panel layout files can be dropped on the left panel to encrypt and on the right panel to decrypt.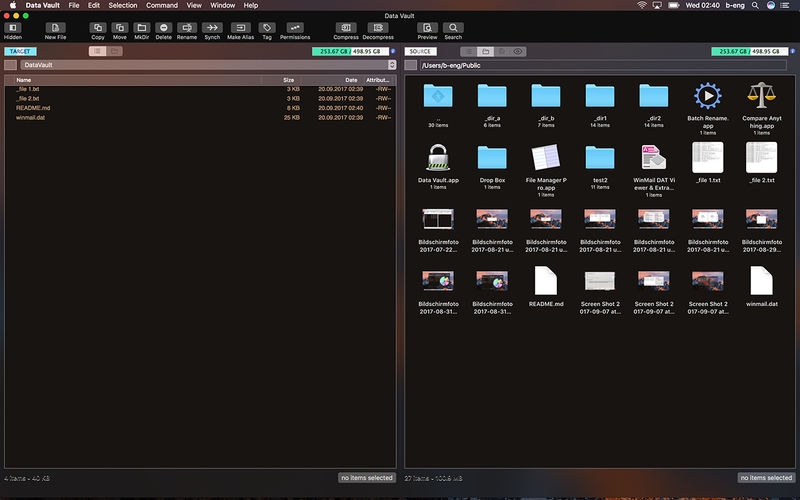 Encryption and decryption is fully automated in Data Vault, using military grade 256-Bit encryption technology. Thanks to its layout it can be used just like any dual panel file manager, according to Christian Schaffner, general manager of B-Eng.
Data Vault requires macOS 10.11 or later and costs $8.99. It's available at the Mac App Store.