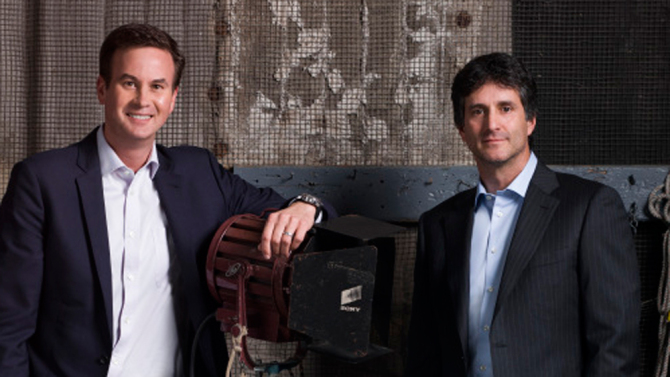 There's no business like show business at Apple, unless you're talking about privacy or opening retail stores. We talk about all three topics on today's edition of the AWT News Update podcast:
Apple's new content acquisition and video strategy team is apparently making the rounds of actors, producers and directors in Hollywood
Apple has updated its privacy pages to provide detailed and easy-to-understand information to existing and potential customers on how seriously the company take personal privacy
The first Apple retail store in Bangkok, Thailand may open as soon as next year
The text version of the podcast can be read below. To listen to the podcast here, click the play button on the player below. Apple News readers need to visit Apple World Today in order to listen to the podcast.
Text Version
This is Steve Sande for Apple World Today, and you're listening to the AWT News Update podcast for September 27, 2017.
We all know that Apple has been thinking seriously about creating its own TV shows that would be streamed exclusively on some sort of internal channel. Well, the Hollywood Reporter today said that Apple is "officially taking meetings as everyone from Jennifer Aniston to Steven Spielberg salivates over selling the first big show." Apple has a group of executives in Culver City, CA who are pitching agents and studio executives to attract concepts for shows that could be the Game of Thrones or Breaking Bad for the company's content efforts. It's expected that the company will start with a content budget of at least $1 billion per year, which is peanuts compared to the $6 billion that Netflix currently spends on its own shows. Nobody is really sure how the company will distribute the content, but ideas range from making those shows part of the Apple Music subscription plan to using "every asset available, from iPhones to Apple store screens, to market shows." Hollywood insiders are thrilled with the two content acquisition and video strategy executives from Apple, Zack Van Amburg and Jamie Ehrlict, both of whom came over from Sony Television in June of this year. The two know the business, know all the big names at the big studios, and are familiar to everyone in Hollywood. Now they just need to flesh out exactly what shows will be created, how they will be distributed, and what they can do to use that content to boost revenues.
Apple has launched updated Privacy pages on its website, hoping to get the word out to existing and potential customers about how the company collects and uses the information that is created on your Apple devices and shared with others. The bottom line? "At Apple, we believe privacy is a fundamental human right." The company goes through a number of key points to describe how it keeps your personal privacy foremost. First, they point out that only you can access your device through up to a six-digit passcode, Touch ID or Face ID. Next, Apple lets customers know that their personal data remains personal — Apple doesn't gather personal information to sell to advertisers or any other parties. The company touts Apple Pay by showing how Apple doesn't track what you're purchasing and also keeps credit card information safe by turning into tokenized information stored in a secure enclave. Even credit card numbers are randomized during Apple Pay transactions. Apple's use of encryption for all forms of information transfers from sending iMessages to making FaceTime calls is pointed out, and the company even provides a full page describing how it responds to legal requests for information about customers. Another page provides tips on how Apple device owners can better secure their devices, their Apple IDs, and be more aware of the information that they're sharing. The complete set of pages is worth reading, if just to give you talking points when discussing security and privacy matters with Android owners. A link is in the show notes.
Apple's domination of the world continues, as Apple has begun hiring for the first Apple retail store in Bangkok, Thailand. The company is expecting the store to open sometime in 2018, although the location, size and opening date are — as usual — under wraps. Those living in Thailand currently have to visit third-party resellers or shop online to get Apple products, with the closest stores either in China or Singapore. Rumors note that the store could be as large as 21,000 square feet, and Apple has apparently looked at three Bangkok locations — CentralWorld, Central Embassy and Siam Paragon. Austria and South Korea are also expected to get their first Apple stores soon.
That's all for today; I'll be back tomorrow afternoon with another edition of the AWT News Update.