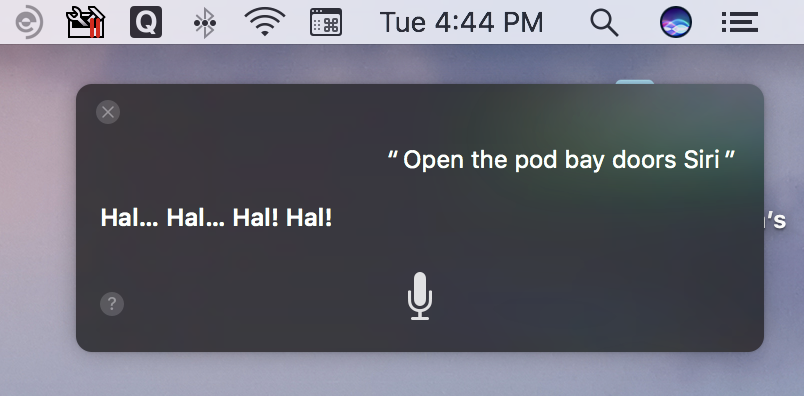 It's macOS Sierra day, so Apple's laptops and desktops are in the spotlight for once. Doing a bunch of upgrade work on a few Macs tied up a lot of Steve's day, but he managed to get some Sierra news for you:
Top features of macOS Sierra
Use Twitter? Get the newly-updated Tweetbot app for Mac
Hints on how to use Sierra's Picture-in-Picture video capability on one site that doesn't support the new feature — YouTube!
The text version of the podcast can be viewed below. To listen to the podcast here, click the play button on the player below.
Mediunic is a simple app that allows users to read Medium stories on a clean, distraction-free interface. With version 1.2, users can now enjoy the same experience when writing on Medium, since the app now supports writing stories as well.
Mediunic 1.2 costs $1.99 and requires macOS 10.11 or later. It's available worldwide exclusively through the Mac App Store.
Match Software has released Check Print'R 3.21, an update to their check printing application for macOS. The app allows anyone to create and print checks for up to 15 separate bank accounts.
Check Print'R can print checks to plain letter-sized paper, or to check refill paper available at most office supply stores. Version 3.21 brings the ability to print the contents of the check register in either portrait or landscape format.
Check Print'R 3.21requires macOS 10.7 or later and costs $15.99. It's available worldwide through the Mac App Store. The app is also available for purchase from the Check Print'R website.
einstein's legacy has upgraded MovieMerge+, their video combination tool developed for macOS, to version 2.7.1.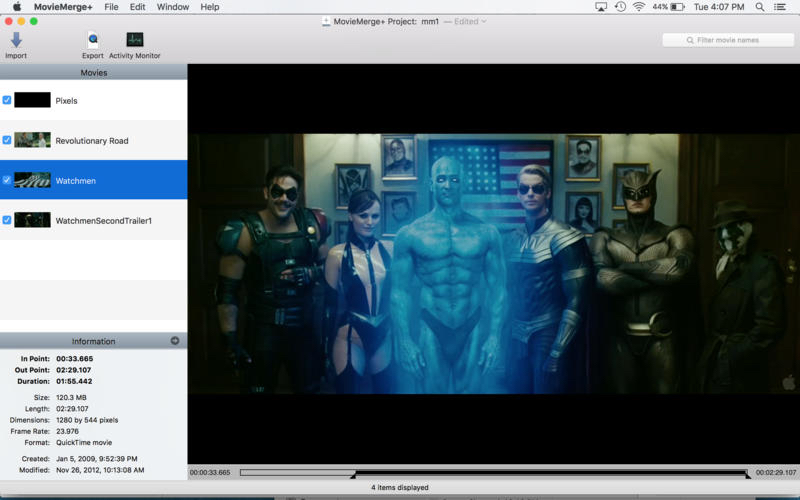 The app is designed for professional and amateur video content creators who need a tool for organizing and joining a collection of video clips together into a single movie. Version 2.7.1 includes expanded undo support, timeline presets, swipe-to-delete and a variety of other minor user interface enhancements.
MovieMerge+ 2.7.1 requires macOS 10.11 or higher and costs $9.99. It's available worldwide exclusively from the Mac App Store.
Reinvented Software has updated Together for Mac to version 3.6. The app is for collecting, organizing and searching all kinds of files.
Just about anything can be added to Together for safe keeping, tagged, previewed, collected together in different ways and found again instantly. With version 3.6's iCloud support, Together libraries can be seamlessly shared with other Macs and iOS devices. Changes made on one device will automatically appear on others.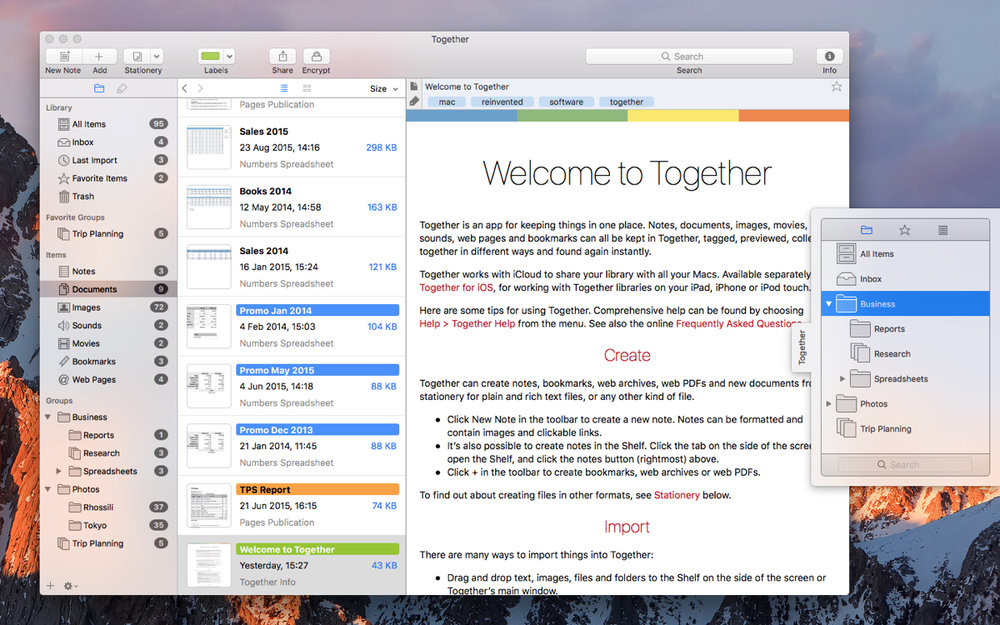 Together 3.6 for Mac costs $49.99 and requires macOS Sierra. It's a free upgrade for all Together 3 users. A 15-day trial is available for download from the Reinvented Software website. Together 1.6 for iPad and iPhone is $9.99 and is available at the Apple App Store.