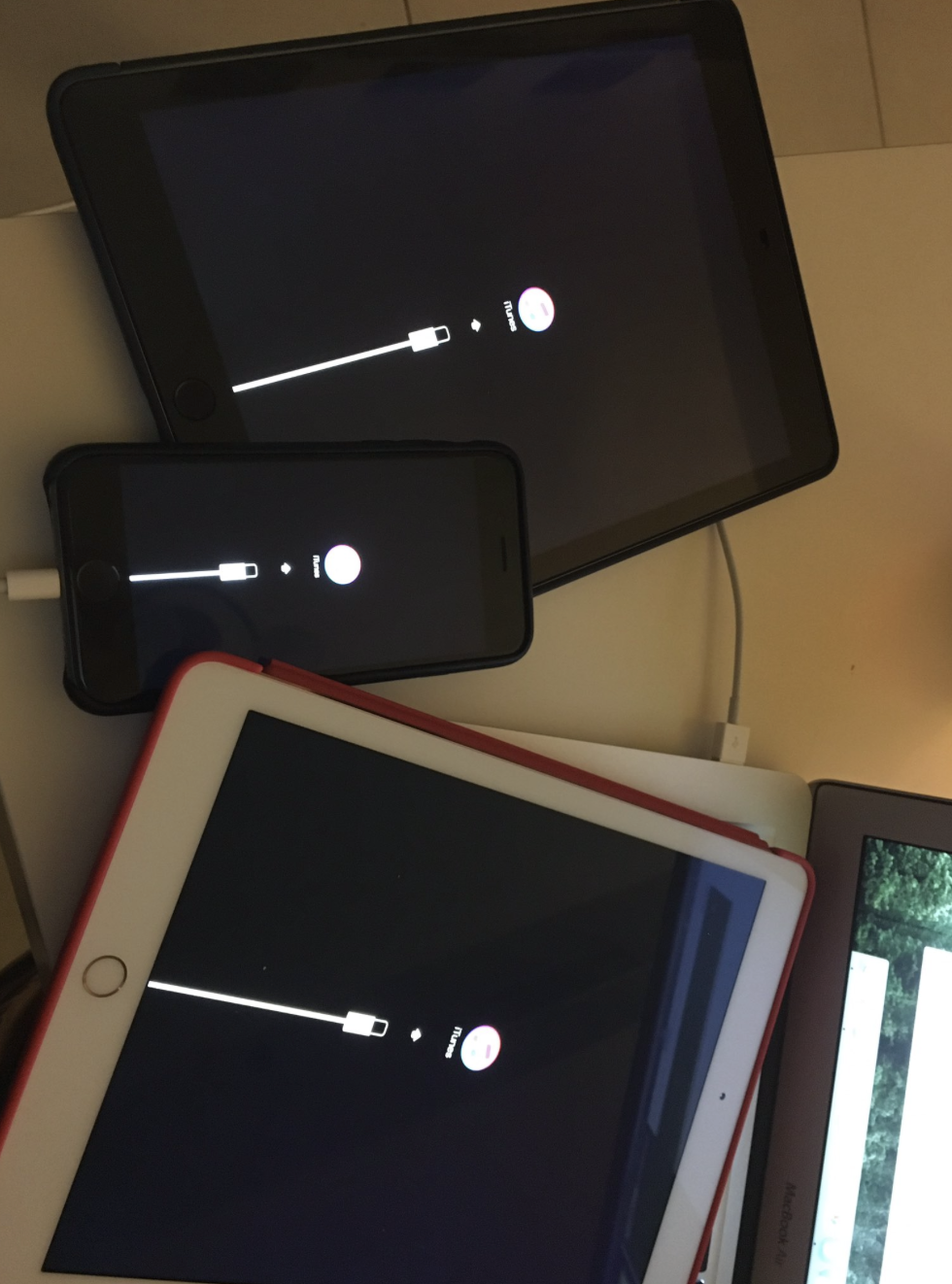 Sorry about the lack of a podcast yesterday, but sometimes foreign countries can interfere… Here's what we have for you on this BIG day in Apple history:
Today's iOS 10 update was marred with some issues that appear to have been fixed now, but not before a lot of iPhone users "bricked" their devices (see picture at right)
Three Apple retail outlets will be reopening on Friday, coinciding with the launch of the new iPhone 7 and 7 Plus
tvOS didn't get one of its key features during today's update
iWork's collaboration features are now live on iOS 10
Swift Playgrounds is available, and not just for kids!
The text version of the podcast can be viewed below. To listen to the podcast here, click the play button on the player below.
What's more, Within two years, all phones — including iPhones — sold in India must have a "panic button" and built-in GPS, according to a new ruling by Minister of Communications and Information Technology Ravi Shankar Prasad.
The document signed by the minister said "feature phones without the facility of panic button by pressing Numeric key — 5 or Numeric key — 9 to invoke emergency call" shall not be sold in India, reports The Times of India. The ruling goes into effect Jan. 1, 2018.
Getting a foothold in India has been a challenge for Apple. The company has opened its retail stores in a number of countries around the world, but not in India. The country has restrictive real estate investment laws for foreign companies. However, The Indian government is expected to allow Apple to open its own retail outlets in the country without any sourcing requirement for two-to-three years as it tries to work out an arrangement under which the company will agree to local purchases once it gets a stronger toehold in the country, reports the Times of India. Whether Apple's opposition to the Aadhaar initiative impacts that decision remains to be seen.
What's more, according to the latest research from Strategy Analytics, Apple's iOS fell 35% annually and shipped 0.8 million smartphones in India in Q2 2016. Apple's smartphone marketshare has halved from 4% to just 2% in India during the past year.