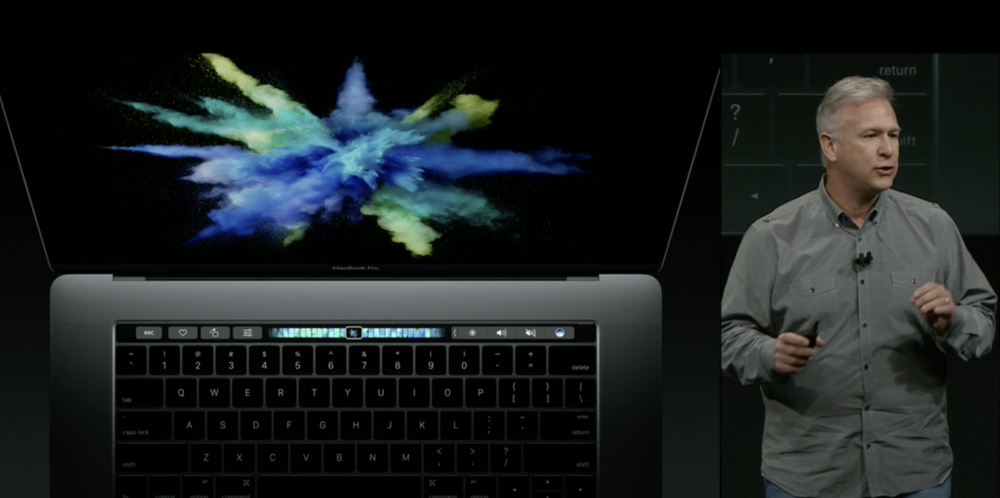 Well, the livestream is done, the Apple web store is showing off the shiny new products, and all is over until the next Apple Event… We heard about some new Apple TV features, saw a bit of Apple history 101, and got to see the new and exciting MacBook Pro. But there are a number of things that did not get discussed during today's event, and in my super-sized podcast du jour, I'll cover both the things seen and unseen.
Today's podcast will not be available in text format — it's almost 24 minutes long and I "winged it" instead of using a script — but you don't have the time to sit down and watch Apple's livestream rerun or do a lot of research on your own, be sure to tune in for the details. Just click the player below to hear the podcast in its entirety, or subscribe to the AWT News Update to receive daily news from the world of Apple in (usually) five minutes or less.
Meanwhile, Microsoft's 28-inch Surface Studio all-in-one (here's a link to the product page) is getting great reviews. Even if you're dubious about the need for a super-sized touch screen, it's hard to completely ignore what some folks are calling an "iMac killer."
For instance, Motek Moyen, a retired art director (but still active graphic artist) and senior analyst for www.iknowfirst.com, says in a Seeking Alpha article the "new Surface computers will continue to contribute to the declining sales of Apple Mac computers."
"Apple's recalcitrant refusal to release touchscreen-equipped MacBook and iMac computers means more creative professionals will switch to the Surface.
It is more convenient and cost-efficient to use a Surface computer than to buy and use an iPad plus MacBook/iMac," he writes. "The base model of the Surface Studio will retail for $2,999. It's definitely intended to compete with the Mac Pro and top iMac computers. The surface studio has a 28-inch display which could be adjusted down to a 20-degree angle. This unique feature makes the Surface Studio the perfect workstation for professionals who use Photoshop, Illustrator, AutoCAD, After Effects, 3D Studio MAX, and other design software."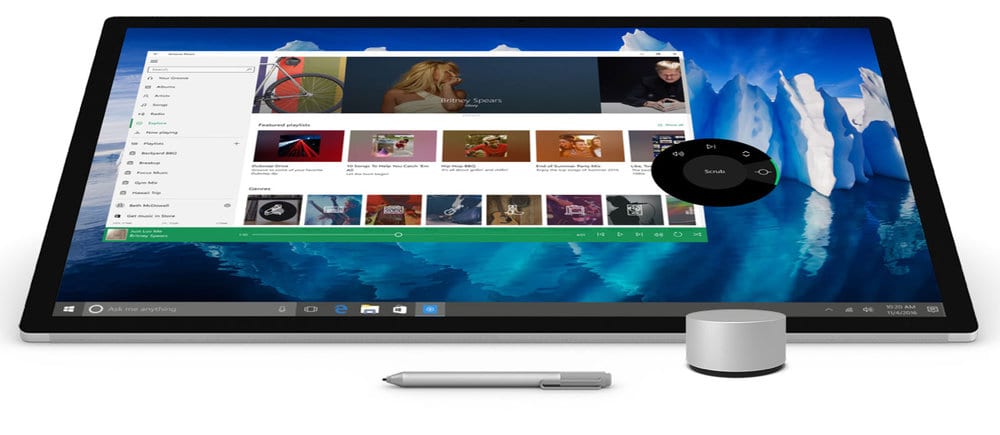 Moyen forecasts that Surface computers will eventually attract many high-end PC customers away from the iMac and Mac Pro and that Microsoft targeting the lucrative market for expensive PC workstations will aggravate the declining Mac sales. In fact, he expects Apple to have less than 5% market in global PC shipments within the next 12 months.
I think he's wrong, at least up to a point. However, Apple needs to at least dangle an apple … er, iMac (or Mac Pro or Mac mini) … for those of us who are desktop fans or Microsoft's Surface Studio will almost certainly steal some of its thunder (and sales).
Plus, some folks (like me) are wondering how the iPad Pro fits into Apple's big picture since the super-sized tablet has been promoted as a laptop replacement.