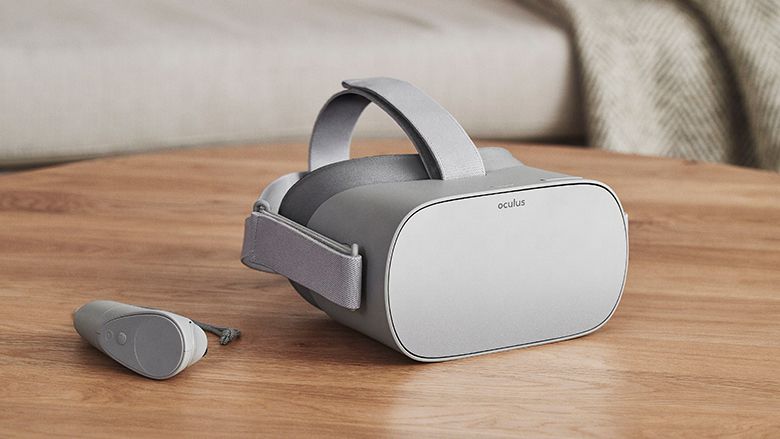 On today's podcast, we discuss a slightly less pricey Oculus headset, an update to Twitter for Apple TV, and how you can take notes on your Apple Watch:
But first, a note from our sponsor this week — AR Tape Measure from It's About Time Products. 
Facebook's Oculus today introduced a $199 VR Headset called Go that doesn't require a powerful PC to operate
Tweet and watch TV at the same time with the new Apple TV Twitter app
Popular cross-platform notes app Bear gets an Apple Watch client for creating and appending notes right from your wrist
The text version of the podcast can be read below. To listen to the podcast here, click the play button on the player below. Apple News readers need to visit Apple World Today in order to listen to the podcast.

Text Version
This is Steve Sande for Apple World Today, and you're listening to the AWT News Update podcast for October 11th, 2017. Our sponsor this month is It's About Time Products, and this week we're focusing on a free iOS app that takes advantage of Apple's ARKit framework and iOS 11 — it's called AR Tape Measure, and it lets you measure distances, angles and areas directly from your iOS device. Check out the sponsorship post on Apple World Today for more information.
You may remember that Facebook bought out virtual reality headset maker Oculus a while back. The Oculus Rift headset was a highly anticipated — but very pricey — project that was slow in producing a salable product, but it appears that Oculus has a bit more direction now that it's under the Facebook brand. The company today introduced a new $199 VR headset known as the Go, which is different from the Rift in that it's standalone and doesn't require a high-end PC in order to view virtual reality content. It has a 2,560 by 1,440 display and built-in spatial audio. If you thought the Rift's feature of being able to walk around virtual spaces was cool, you probably still want a Rift because Oculus Go will only let you glance around spaces in 360 space. Unlike the Oculus-designed Samsung Gear VR, which requires a Samsung smartphone to work, Go honestly doesn't need any other hardware. Typically for Oculus, the company says that it will be launched in "early 2018" after development kits are shipped in November. If you have a PC that has the horsepower to run a Rift headset — they don't work with Macs — you can get the Rift for $399 now with Touch controllers, six free apps, and two artistic titles. 
Do you like to tweet and watch TV at the same time? You may want to update the Twitter app on your Apple TV, because the latest tvOS version of Twitter has the ability to browse Twitter on the set-top box while watching your favorite shows. It then lets you send your own tweets through a Handoff-style connection from the Apple TV to your iPhone or iPad. Here's how it works: you open Twitter on your iOS device on the same Wi-Fi network as the Apple TV. Next, while in Twitter for Apple TV, use the Siri remote to long-press for three seconds. Select @anyone to link the iOS device with the Apple TV, and then send any tweet from the live timeline shown on the TV to your iOS device. Once you have that tweet on your iPad or iPhone, you can reply to it, like it, retweet it, or add images and GIFs. 
One thing that has always been confusing to me is why Apple doesn't port the Notes app to the Apple Watch. It would be nice to be able to quickly make notes from the Watch with your voice, or perhaps have a note read aloud to you. Well, the popular Bear note app is now available on Apple Watch and brings a lot of that functionality to your wrist. New text notes can be created by speaking to the Apple Watch, where they're transcribed into text and then saved to Bear for iPhone. The 10 most recent notes, including pinned notes, can be viewed on the Watch and scrolled through with the Digital Crown. To annotate a note, simply swipe it to the left, tap the Append button, and speak. The Bear complication can be added to any Apple Watch face so notes can be dictated with a single tap. Bear is free to download, with a Pro version available for $1.49 a month or $14.99 annually that adds syncing, application themes, and advanced exports to PDF, HTML, RTF, DOCX, and JPG file formats. This is the first note app I've seen that runs on Mac, iPhone, iPad, and now Apple Watch. 
That's all for today; I'll be back tomorrow afternoon with another edition of the AWT News Update.