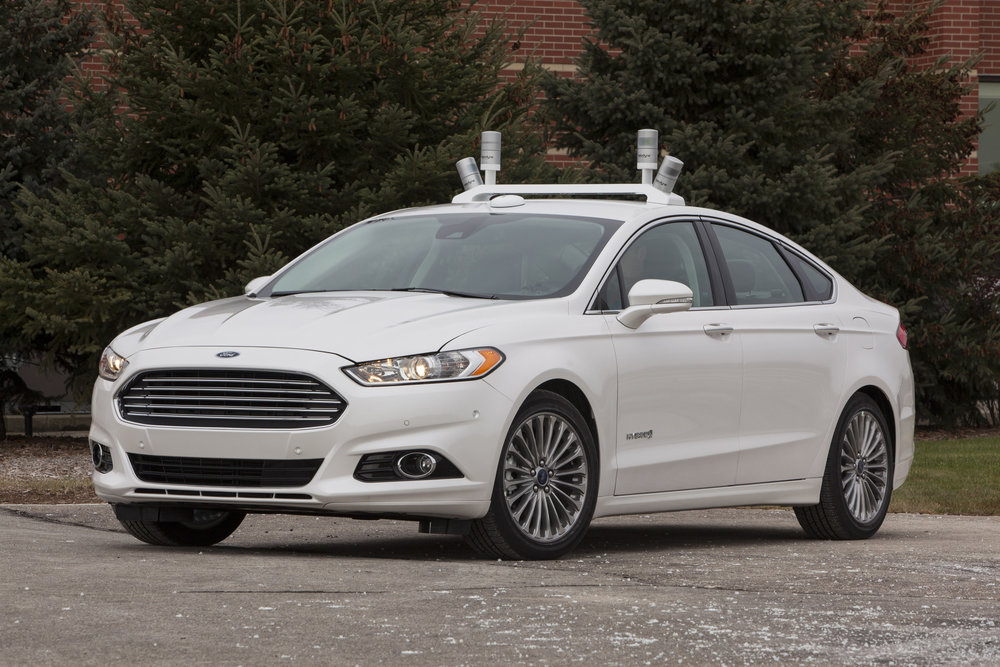 Hopefully Monday isn't grinding you down too badly! We have some news that may cheer you up:
Ford Motor Co. changes CEOs, with autonomous car chief Jim Hackett taking over and a mandate to "seek alliances with Silicon Valley companies"
The YouTube TV app no longer requires a Chromecast for streaming. Today's update brings AirPlay to the app so those shows can use your Apple TV
Mobile Safari may see a major scrolling speed boost in the near future
The AWT News Update is sponsored this week by MNML, the new Mac app for writers who use Medium. Check it out on the web at https://mnml.af today.
The text version of the podcast can be viewed below. To listen to the podcast here, click the play button on the player below. Note to Apple News readers: you'll need to visit Apple World Today in order to listen to the podcast.

Text Version
This is Steve Sande for Apple World Today, and you're listening to the AWT News Update for May 22nd, 2017.
Do you publish your writing on Medium.com? If the answer is yes, then get yourself to the Mac App Store as soon as you can and get a copy of MNML. As the name suggests, MNML provides a clean, distraction-free interface that's perfect for concentrating on your writing and not on the app. It's featured on the Mac App Store right now for just $29.99 and comes from developer John Saddington, the same person who brought the world the award-winning Desk App for blogging. We're proud to have MNML as a sponsor of the AWT News Update (or "of AWT TV") this week and sure that you'll love this app as much as we do.
Apple's driverless test cars are on the roads in California, which I personally think points to a future version of CarPlay that will drive properly equipped cars and entertain and inform you at the same time. Autonomous cars are the next big thing, as demonstrated today by Ford. The 114-year-old company replaced its chief executive Mark Fields today with Jim Hackett, who had run the Ford subsidiary that is developing autonomous vehicles. The company says that it will "catch up in the race to build self-driving cars and define a new era in personal mobility." Hackett announced that the Ford board of directors had given him free rein to transform the company by seeking alliances with Silicon Valley companies, changing its product lineup and also divesting itself of unprofitable global operations. Will Apple and Ford become partners? Who knows? But we'll definitely hear a lot more about self-driving vehicles in the near future.
If you thought Google's subscription TV service YouTube TV sounded interesting but you were turned off by the need for a Chromecast to stream your favorite shows to your TV, your ship just came in. An update to the iPhone app for the service has added AirPlay, meaning that you can now stream shows to an Apple TV or another compatible device. YouTube TV costs $35 monthly, and is available in New York City, Los Angeles, Chicago, Philadelphia, and the San Francisco Bay Area. One of the more interesting features of the service is not just that you get to watch live TV from a number of major networks, but there's no limit on how much space you can use on the service's cloud-based DVR.
Users of mobile Safari on the iPhone and iPad have been somewhat cheated of speed for years when it comes to scrolling. Since the first version back in 2007, Safari has used inertia scrolling properties that are somewhat slow in comparison to scrolling in any other app. Apparently, a future Safari update will bring faster scrolling behavior to Safari to bring it more in line to scrolling in the rest of iOS. You can see the difference in scrolling speeds by going to any other app — Mail, for example — and seeing just how speedy scrolling is in all those other apps. When will we see the faster Safari scrolling? Hopefully in iOS 11, which should be announced at WWDC 2017 in just a few weeks.
That's all for today; I'll be back tomorrow afternoon with another edition of the AWT News Update.