Ahhh, another slow news Friday for Apple! What happened on this Friday the 13th? Lots of stuff with cars…
You can buy a rather expensive 9-inch CarPlay display for 2011 and newer Jeep Wranglers from Alpine
If you own certain models of Kia automobiles that have a built in UVO 3 infotainment system, you'll get CarPlay for free later this year
Apple's Wallet app may become much more useful soon, as the UK's DVLA is prototyping a digital driver's license that uses the Wallet
The text version of this podcast can be found below.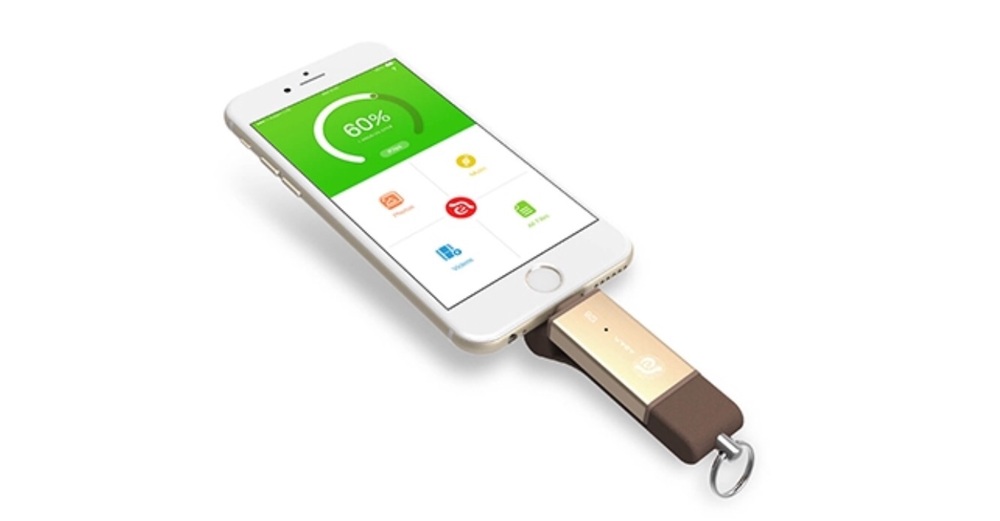 Does your favorite iOS device have enough storage? Do you find yourself deleting music, photos or videos to make more room for new media? Now's the time to look at some external storage, because we have a deal on the iKlips DUO Flash Storage Solutions in 32, 64 and 128GB capacities. For a limited time, get one of these Lightning-equipped devices for 20% off in the Apple World Today Deals Shop.
The 32 and 64GB models are available in gray or gold, while the 128GB drive looks great in either red or gold. These work with any Lightning-equipped iPad or iPhone and can be used to transfer media from any USB-equipped Mac or PC. Here are the details:
Efficiently & quickly transmit data between iOS & other devices
Access media files: photos, documents, music, TV shows, etc.
Stream movies & music without using the internal storage of your iOS device
Transfer single files larger than 4GB w/ support for ex-FAT format
Easily store w/ new key ring protector
Enjoy the ultra-slim aluminum construction
Expand storage capacity up to 256GB (for 128GB internal storage models)
With the 20% Apple World Today discount, you'll spend just $71 for the 32GB iKlips, $87 for the 64GB iKlips, or $151 for the 128GB iKlips. It's a perfect time to order an iKlips DUO Flash Storage Solution for your favorite graduate or for Father's Day.