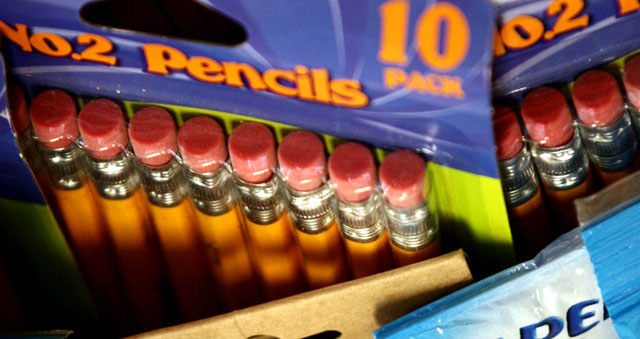 India, expensive pickup trucks, Apple Pencils and record antitrust fines are all in the news today:
Apple CEO Tim Cook and other tech industry leaders met with the Prime Minister of India on Sunday
CarPlay comes to the pickup truck in the upcoming high-end Ram Limited Tungsten Edition
Guess what? You can save $14 and get a refurbished Apple Pencil through Apple's refurb shop
Google is facing a record $2.72 billion antitrust fine dealing with promoting its comparison shopping service over those of competitors.
Take control of your email inbox with Postbox 5 for macOS and Windows
The text version of the podcast can be viewed below. To listen to the podcast here, click the play button on the player below. Apple News readers need to visit Apple World Today in order to listen to the podcast.
Text Version
This is Steve Sande for Apple World Today, and you're listening to the AWT News Update for June 27th, 2017.
On Sunday, Apple CEO Tim Cook, Amazon's Jeff Bezos, Google's Sundar Pichai and about 17 other executives met with Indian prime minister Narendra Modi to discuss business. Cook told Modi that the company expects its operations in India to run completely off of renewable energy by the end of 2017. Modi should have been interested to hear Cook's claim that Apple has generated about 740,000 jobs in India through the "app economy" and that developers in the country have produced almost 100,000 apps. But the company is still trying to get approval for retail outlets in the country, which is contingent on producing iPhones and other products in the country. Apple just started producing iPhones in India, with the first devices going on sale yesterday. Cook likely pressed for tax concessions to devote more resources to the country. Modi is sure to have discussed his program called "Make in India," which is designed to encourage companies like Apple to build more products in the nation.
A lot of car manufacturers have been bringing Apple's in-dash CarPlay system to their sedans and SUVs, but what about trucks? The Ram Truck brand is bringing the system to its high-end Limited Tungsten Edition pickup truck, which starts at a $55,120 price tag for the Ram 1500 model. The truck will feature an 8.4-inch Uconnect radio display that supports not only Apple CarPlay, but Android Auto and SiriusXM Guardian.
Have you wanted an Apple Pencil for your iPad Pro, but balked at the $99 price tag? If you can afford $85, you'll now be able to get fully refurbished Apple Pencils at that price point through the Apple refurb store. As with all Apple refurbs, the device is sold as "almost new" with the original warranty.
Power users — isn't it time that you controlled your email inbox instead of having it dominate your life? Postbox 5 for macOS and Windows is what you need. With a full toolbox of features designed to help you master your email, Postbox can help you organize, prioritize, and altogether streamline your email workflow. Postbox is this week's sponsor of Apple World Today, and we invite our readers to discover the power of Postbox at postbox-inc.com.
In addition to news about Apple, we also like to tell our listeners what's happening in the rest of the world of tech. Today, the European Commission nailed Google with a record $2.7 billion antitrust fine, saying that it favored its own products over those of rivals in search results. "Google has come up with many innovative products and services that have made a difference to our lives. That's a good thing. But Google's strategy for its comparison shopping service wasn't just about attracting customers by making its product better than those of its rivals," said European Commission Commissioner Margrethe Vestager in a statement. "Instead, Google abused its market dominance as a search engine by promoting its own comparison shopping service in its search results, and demoting those of competitors." Google has 60 days to tell the European Commission how it will comply with the ruling, and 90 days to actually comply with the ruling and stop the search manipulation. If it doesn't the European Commission can grab up to five percent of Alphabet's daily average worldwide revenue as a penalty — that's about $12.3 million per day. Google, of course, is planning to appeal the decision.
That's all for today ; I'll be back tomorrow afternoon with another edition of the AWT News Update.