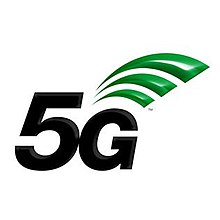 There won't be an AWT News Update tomorrow because Steve is taking a break from family issues that have been keeping him really busy…and not with the website. Be sure to come back on Monday when we'll have the next edition of the AWT News Update podcast.
The Apple Store app has been updated with additional Touch ID support and an easier way to find out if specific iPhone configurations are available
The FCC has issued a license to Apple for testing of 5G cellular technology
The iPod touch is now the last remaining iPod, with the iPod nano and iPod shuffle being discontinued by Apple officially today
The text version of the podcast can be viewed below. To listen to the podcast here, click the play button on the player below. Apple News readers need to visit Apple World Today in order to listen to the podcast.

Text Version
This is Steve Sande for Apple World Today, and you're listening to the AWT News Update for July 27th, 2017. I'm sorry to tell you that there will be no News Update on Friday, July 28th.
Apple today updated the official Apple Store app for iPhones and iPads. What's different? Well, you can now use Touch ID to authenticate your Apple ID when changing account settings or making a payment using a credit card that's linked to that account. Touch ID has been used before to make purchases via Apple Pay, but it's now possible to tap "buy with other payment options" and use a card linked to an Apple ID. In addition to the Touch ID changes, the app also now makes it much easier to determine if a particular configuration of an iPhone is available at nearby Apple retail stores. This will probably be very useful when the iPhone 7s and iPhone 8 arrive, especially since the iPhone 8 is expected to be in short supply.
The US Federal Communications Commission has issued a license to Apple to test 5G cellular, which opens the door to the technology being used in future Apple products. Apple will test 5G on the 28 and 39 gigahertz commercial radio bands, according to DSLReports. The experiments will be conducted at two locations near Apple's Milpitas, California offices. 5G networks are expected to provide amazing bandwidth — upwards of 1 gigabit per second. As such, the technology would not only be a great boon to iPhones, iPads and even the various MacBook models, but in the rumored augmented reality glasses where high-speed data tracking and overlays are needed. In addition, Apple's developing a self-driving car platform, and 5G could provide instant access to navigation data and even provide instant syncing with other cars.
Although we covered this information in a post today, it's worth bringing up again in the podcast. Apple has discontinued the iPad nano and iPod shuffle, and if you want to get one you should run to your nearby Apple Store to see if they still have supplies available. The iPod shuffle was introduced in January 2005, with four generations of the device being sold over time. The last was the tiny squarish device with a click wheel interface on it, costing just $49 for 2GB of music storage. The iPod nano came out in September of 2005, and it was a much more prolific family with seven different generations of the device. The last one available started at $149 for 16GB of storage and had a nice touch screen. The only iPod you can buy now is the iPod touch. Apple noted that it's selling two models, at $199 for a 32GB model and $299 for a 128GB model. The iPod touch is, of course, an iOS product and currently runs iOS 10. It has an 8-megapixel iSight camera as well as a FaceTime HD camera
That's all for today ; I'll be back Monday afternoon with another edition of the AWT News Update.