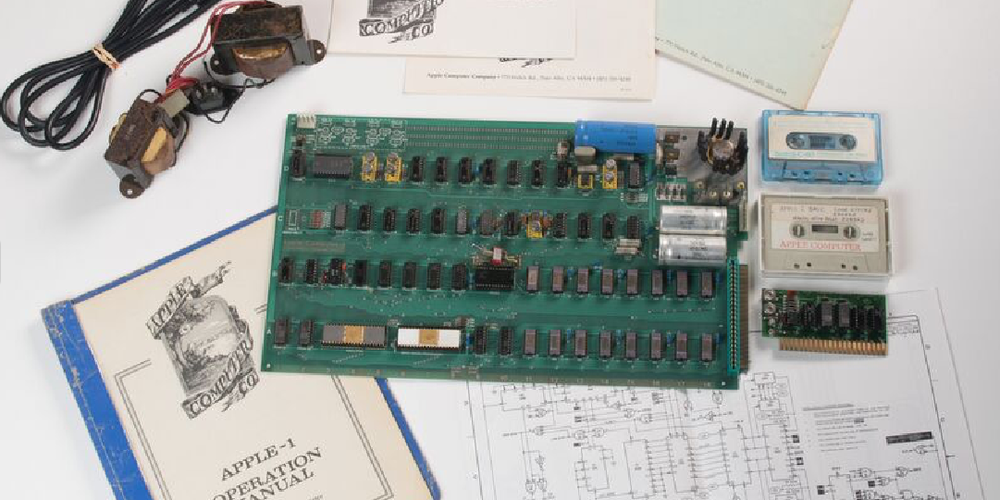 It's a special "unscripted" edition of the Apple World Today News Update today, since Steve didn't have enough time to write a coherent script… Please forgive us. So, what's the news today?
Apple supplier LG Display is beginning work in earnest on flexible displays that could be used in future products — perhaps iPhones that unfold into tablets!
A very rare Apple I computer is up for auction starting next week and is expected to sell for $1 million or more
Square Enix will release a game related to its Chaos Rings iOS franchise called Cosmic Rings; and it's only going to be available for Apple Watch
The text version of the podcast can be read below. To listen to the podcast here, click the play button on the player below.
The 24.4 x 13.8-inch Desk Mat & Mate covers a large surface area able to fit most keyboards and mice, while also allowing for a smooth transition between devices for a steady workflow. Made of synthetic leather, the smooth surface can be wiped down, protecting the desk from scratches, dents and every day wear and tear.
Additionally, the back of the mat is made of non-slip polyester so it can be repositioned without damaging the surface of the desk. The Satechi Desk Mat & Mate is available for $34.99 at Satechi.net and Amazon.com.
---