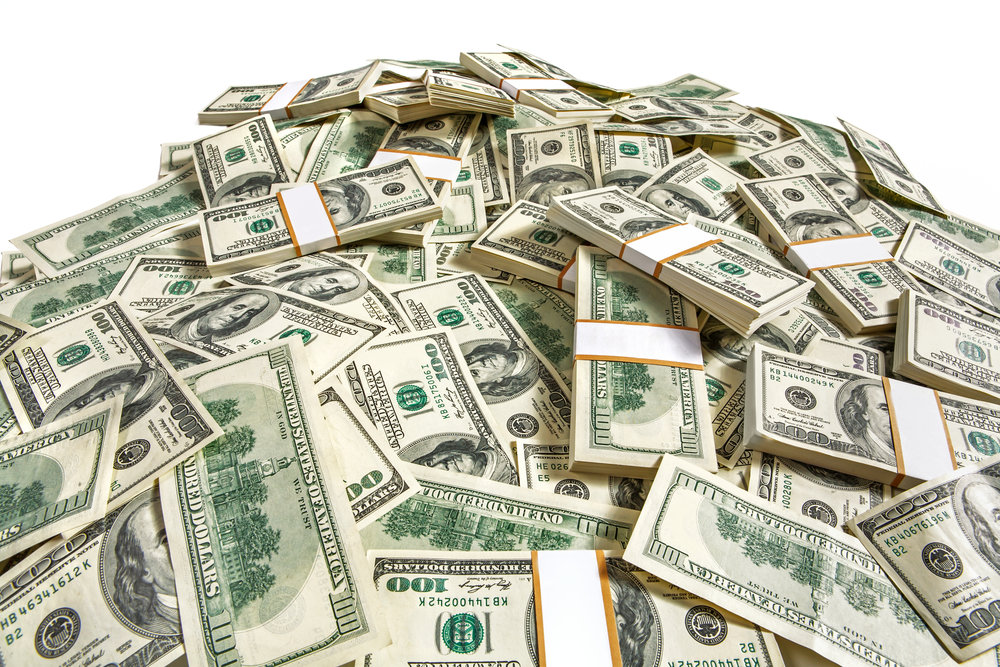 Today's podcast is designed to provide our listeners with the highlights of today's Apple first fiscal quarter 2017 earnings call in five minutes. We listened to the call so you didn't have to, then distilled the hour-long discussion down to a five-minute overview of the most salient points.
The text version of the podcast can be viewed below. To listen to the podcast here, click the play button on the player below. Note to Apple News readers: you'll need to visit Apple World Today in order to listen to the podcast.
Text Version
This is Steve Sande for Apple World Today, and you're listening to a special AWT News Update covering Apple's first quarter 2017 earnings call.
Apple had a stunning first fiscal quarter of 2017, with record revenues of $78.35 billion exceeding expectations and showing an increase of 3 percent year over year. As expected, the iPhone was the bright spot in the earnings picture, selling a record 78.3 million units generating $54.4 billion in revenue. That's up 5 percent from last year, both in terms of units sold and revenue. Demand for the iPhone 7 Plus exceeded supply during the entire quarter, and inventory finally came into supply/demand balance in January.
The iPad is still showing weakness in the Apple lineup, with sales of 13.1 million units lagging behind the year ago quarter sales of 16.1 million devices. The 13.1 million unit number was still higher than expected, but it appears that Apple needs to do something to improve sales of the tablet. During questions from analysts, Tim Cook hinted that there will be new iPads coming in the upcoming 90 day period.
Services were a bright spot for Apple, providing close to $7.2 billion in revenue, up 18% from last year. Tim Cook reported that the company has now paid out over $60 billion in payments to developers in the Apple Store, with over $16 billion paid out in 2016 alone.
Mac had the highest revenue ever in Q1 2017 at about $7.2 billion, with 5.4 million units sold. That's only about a 1% increase in unit sales year over year, but a jump of 7% in revenue. It appears that the higher selling price of the new 2016 MacBook Pros provided the revenue pad that the company experienced. Macs are becoming popular worldwide, with double-digit unit sales growth in a number of countries.
As for Apple Watch, the company couldn't make enough for the holidays. The same is true for the company's ultra popular AirPods — Apple is still trying to get into a supply/demand balance. Tim Cook noted that the company now has "A rich line of wearable products" and the company is excited about the future of wearables.
Over 200 car models now support Apple CarPlay, with over 1 million drivers now using the platform. HomeKit was mentioned by Tim Cook, who says he uses it himself. The platform currently has unrivaled security compared to competitors, so the company is well-placed for future growth. However, I think they're underestimating the impact of devices like Google Home and all of Amazon's Alexa devices.
Enterprise: iOS and Cisco technology are working well with mobile employees. IBM Mobile @Scale is being used to bring enterprise solutions to a number of large corporations, including Finnair, which is using iOS devices to assist with aircraft maintenance. SAP for iOS SDK will be out soon, and that will be another large draw for corporate developers.
The company will be paying a dividend of $0.57 per share on February 16, 2017 to all shareholders of record as of close of business on February 13, 2017.
The company's performance was good in most of the operating segments — the Americas saw an increase of 9% in revenues year over year, 3% in Europe, 20% in Japan, and 8% in the rest of Asia Pacific. Revenues from Greater China, however, were down 12 percent year over year. During the earnings call, Tim Cook and Luca Maestri both seemed to think that was more due to the constraints on supply of the iPhone 7 Plus during the quarter than from competition. The company also had continued headwinds from foreign exchange and a strong dollar, but seemed to do well despite those issues.
That's all for today; I'll be back tomorrow afternoon with another edition of the AWT News Update.