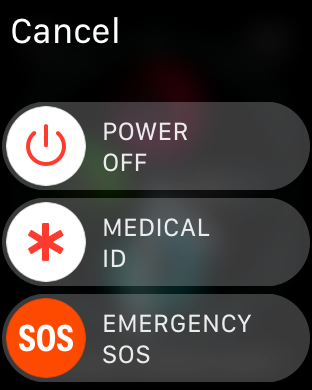 Here on the AWT News Update podcast, it's not Throwback Thursday as we have fresh news for your listening pleasure:
The Apple Watch Emergency SOS feature saves the day for a Maryland college student
Google search results for movies, TV shows and music now show links to streaming services such as iTunes
Foreign exchange rate changes will make buying apps and in-app purchases more expensive for those in Denmark, Mexico, and all Euro countries
iPhone sales numbers were up slightly in the March quarter for Apple, but just barely
The text version of the podcast can be viewed below. To listen to the podcast here, click the play button on the player below. Note to Apple News readers: you'll need to visit Apple World Today in order to listen to the podcast.
Text Version
This is Steve Sande for Apple World Today, and you're listening to the AWT News Update for April 27th, 2017.
The Apple Watch has one feature that we hope you'll never need to use, but if you do need to use it, let's hope that you're as successful with that feature as Casey Bennett. Bennett is a college student in Maryland and was driving to class one day this month when another driver hit his Jeep, causing it to flip over. Bennett's iPhone was scattered somewhere in his car, but he was wearing an Apple Watch. To quote Bennett, "I was trying to figure out if I could get out, and I was like nope, you're just going to have to hang out here…I just pressed down this side button on here for six seconds and it called 911." The Apple Watch Emergency SOS feature was added in the watchOS 3 release, and holding down that side button for a few seconds calls 911 or whatever the emergency service is for your country. It thens sends your current location, along with updates on a regular basis. This isn't the first time that the SOS feature has helped out someone in an emergency, and it certainly won't be the last.
If your iPhone or iPad uses Google as the default search engine, you may notice something new the next time you search for music, movies or TV shows. In the past, the search results simply showed "knowledge panels", a way to get information on the movie, show or song. Now the search company is adding icons for streaming services. For example, a search for the 2015 sci-fi hit "The Martian" displays buttons for iTunes, YouTube, Amazon Video, Vudu, Google Play and Cinemax Max Go, along with pricing if available. Music searches result in links either directly to content or to what they call "artist-seeded radio" dependent on a service and a person's subscription plan. This is an interesting move on Google's part, as it could result in more revenues for Apple and other content providers.
Apps will become more expensive next week for those living in Denmark, Mexico, and all countries that use the Euro currency. Not surprisingly, this is because of changes in foreign exchange rates. The company will also charge a Value Added Tax rate of five percent for all App Store and in-app purchases made by customers in Taiwan. All of this comes the same week that Apple slashed the commission rate for its affiliate program from 7 percent to 2.5 percent, a move that will adversely affect the many websites that count on those commissions for revenue.
Apple's March quarter results will be released on May 2, but we're starting to see hints that iPhone sales were up over the same period in 2016. Numbers released by research firm IDC showed that the company shipped 51.6 million iPhones between January 1 and March 31, a slight increase over the 2016 number of 51.2 million phones. This somewhat good news compared to the same quarter last year, when Apple saw its first ever year-over-year decline in sales of the iPhone. That decline was blamed on the rather unimpressive improvements in the iPhone 6s over the previous year's iPhone 6.
That's all for today; I'll be back tomorrow afternoon with another edition of the AWT News Update.