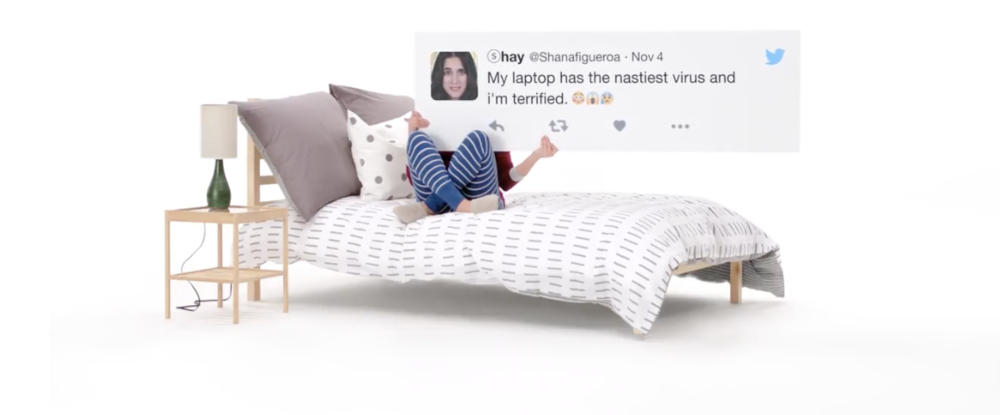 A light news day for Apple…so we bring up the latest Samsung scandal!
Apple has four new iPad Pro ads touting how the device is much better than those virus-ridden slow PCs with no cellular modems
The acting head of the Samsung Group is arrested on charges of embezzlement, bribery, perjury and hiding assets overseas. Guy sounds like a politician, doesn't he?
A bomb scare briefly clears the flagship Apple Store in Sydney, Australia today
The text version of the podcast can be viewed below. To listen to the podcast here, click the play button on the player below. Note to Apple News readers: you'll need to visit Apple World Today in order to listen to the podcast.
Text Version
This is Steve Sande for Apple World Today, and you're listening to the AWT News Update for the quiet Apple news day of February 17, 2017.
Apple might be trying to stir up interest in the iPad Pro with four new ads. What's interesting about this is that we're expecting to hear about new iPads as early as March, and the ads are generating interest in product that is in short supply — the existing iPad Pros are in an inventory crunch as Apple apparently tries to make room for the new devices, and we don't yet know when the new ones will appear. The ads are definitely a slap at Microsoft's ads for the Surface Pro that say "You can't do that on a Mac", by showing through large Twitter posts that the iPad Pro can easily run Microsoft Word, doesn't get PC viruses, is "faster than most laptops" and "has LTE like your phone". The last is a big point as none of the Surface devices from Microsoft come with cellular modems. The ads are either a way for Apple to quickly clear inventory of existing iPad models or a hint that an iPad event is coming up sooner than we expect.
Poor Samsung can't get a break these days, and it's all their own fault. The acting head of the Samsung Group, Jay Y. Lee was arrested on Friday by police in South Korea. A warrant for his arrest had been approved by the country's Central District Court on charges of embezzlement, bribery, perjury and hiding assets overseas. This is all part of a corruption scandal that involves South Korean President Park Geun-hye and close friend Choi Soon-sil. Samsung allegedly funneled $37.31 million into business and organizations backed by Choi in an attempt to gain her support for the merger of two Samsung affiliate companies. As this scandal moves ahead with Jay Y. Lee in a jail cell, Samsung Electronics continues to move forward, with one unnamed employee saying that "It wouldn't make sense for a company of that size to not function properly just because the owner is away." Samsung's flagship phone of the near future, the Galaxy S8, and other devices should still ship on time, and Samsung's production of $4.3 billion worth of 5-inch OLED panels for Apple will most certainly continue on pace.
A bomb threat briefly evacuated the George Street flagship Apple Store in Sydney today. The three-story building was cleared at about 1 PM local time as a precaution during a police operation at the site. A place dog joined officers in the building, and News.com.au quotes a witness as saying he "heard employees talking about a bomb threat, not a drill." Things were back in order after a short search. Apple has occasionally been subject to bomb threats at retail stores, offices, and even a distribution center in Elk Grove, California in 2011. Last year a threat at Apple's Irish facilities led to the evacuation of 4,800 employees.
That's all for today; I'll be back Monday with another edition of the AWT News Update.