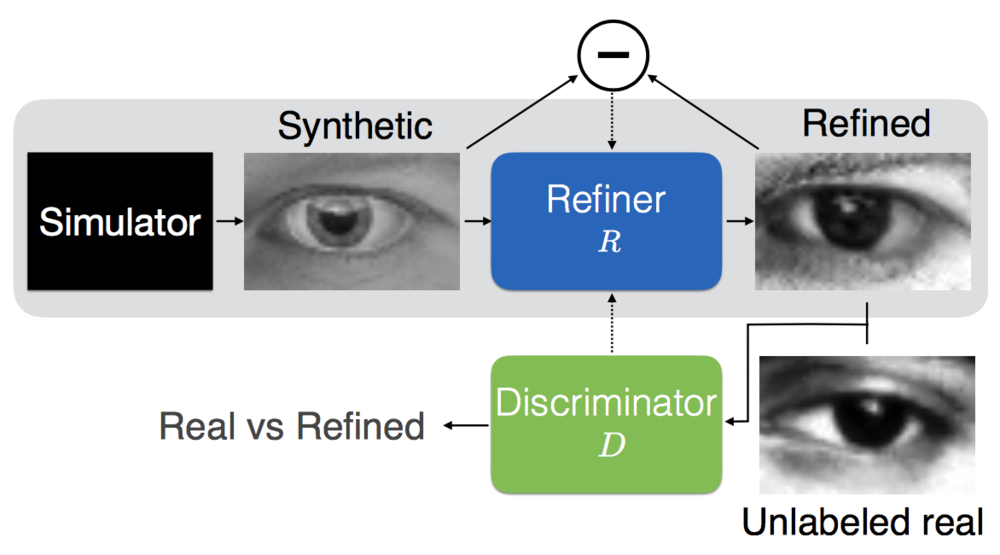 Apple is on a break this week, so it's like to be a very slow week for news. We'll have plenty of reviews and feature articles for you, though, and of course we'll scour what little news does appear in order to bring you the News Update:
Apple's AI team publishes its first public paper regarding the subject of Generative Adversarial Networks to improve synthetic training images
Apple may not have "lucky bags" at Japanese Apple Stores this year, but they will have sales of some sort on January 2nd, 2017
The Nokia vs. Apple war escalates, with connected-self manufacturer Withings becoming an unwilling casualty
The text version of the podcast can be viewed below. To listen to the podcast here, click the play button on the player below.
Text Version
Hi, this is Steve Sande for Apple World Today, and this is the AWT News Update for December 26, 2016. We hope that you enjoyed the holidays and that you were able to spend some time with family and friends.
One of the Holy Grails of computing right now is artificial intelligence. Particularly when combined with machine learning, AI holds a lot of promise for the future in terms of finding answers to increasingly complex questions or making difficult processes simple enough for a smartphone to perform. Apple finally began publishing its research, with six AI researchers from the company publishing a paper describing a novel method for simulated + unsupervised learning. The aim of the work done by the researchers is to improve the quality of synthetic training images, which are used to train machine learning models. Real-world imagery is both cost and time intensive, so researchers are increasingly reliant on generated images. The Apple paper describes using Generative Adversarial Networks (they use the acronym GAN) to improve the quality of these images. While we won't describe exactly how this all works, if you'd like to read the paper you can visit this link.
Apple's Japan retail stores have, at least for the past several years, followed the custom of providing what are called "Lucky Bags". A customer would buy a "lucky bag" at a pre-set price, and would then get an assortment of products that either equalled or vastly surpassed the amount paid in terms of value. It appears that Apple will honor the traditional event on January 2, although the company may not hand out lucky bags this year. While the company isn't telling what will be on sale, the announcement does say "Apple's first sale is on January 2nd. It will be held online and at an Apple Store near you. Why not prepare yourself for a wonderful year?" If lucky bags aren't available, the company might do what it did on Black Friday. For that heavy retail day, the company offered gift cards when you purchased several products. If we get any additional insight into what Apple's planning on doing in Japan, we'll let you know as those Lucky Bags were pretty impressive in the past.
Remember last week when we were talking about Nokia and Apple were getting into a rapidly escalating legal battle, with Apple accusing the Finnish company of being nothing but a patent troll nowadays, and Nokia accusing Apple of stealing patents? Things have gotten even nastier, with Apple removing products by Withings from its stores. Withings was purchased by Nokia last year, so the store snub is obviously a direct poke in the eye to Nokia. Withings makes iOS-compatible smart bathroom scales, thermometers, fitness trackers, and other items, and right about now the company is probably wishing it had never heard of Nokia since the prominent placement of its products in Apple Stores has made them popular worldwide. Apple did a similar thing to Bose when that company filed suit against Beats; the dispute was eventually settled and Bose speakers and headphones have been a regular fixture in Apple Stores ever since.
That's all for today; I'll be back on tomorrow afternoon with another edition of the AWT News Update.