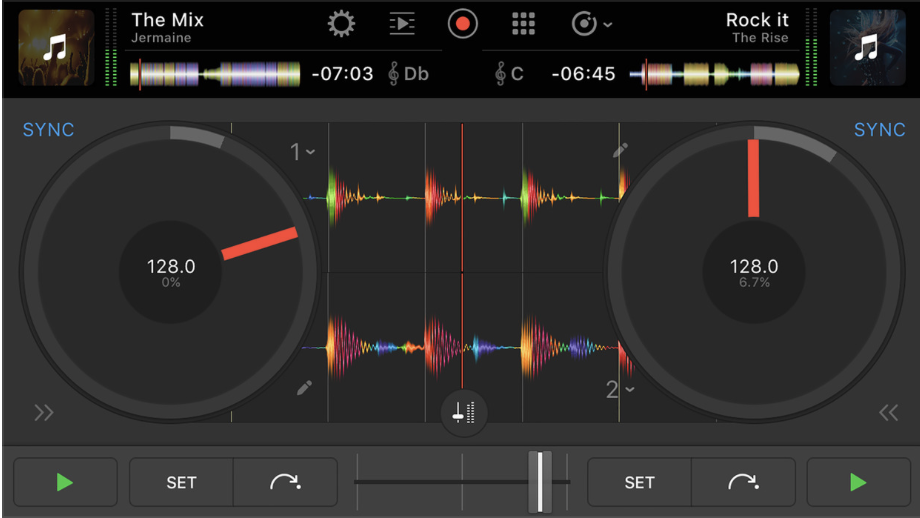 What doesn't kill you only makes you stronger, and Steve's getting stronger every day in his battle with the Brazilian Death Flu. Today, with just a minimum of voice-cracking, we give you the following news bites:
AT&T rolls out the Cell Protect spam blocking service…although it doesn't work everywhere or on every iPhone
Apple has apparently been asked to unlock an iPhone 4s used by the assassin who killed the Russian ambassador to Turkey
Now you can be the life of the party with your iPhone 7 or 7 Plus and djay Pro for iPhone!
Missiles are flying back and forth between Finland and Cupertino as the patent war between Nokia and Apple escalates
The text version of the podcast can be viewed below. To listen to the podcast here, click the play button on the player below.
Text Version
Hi, this is Steve Sande for Apple World Today, and this is the AWT News Update for December 22, 2016. Well, the Brazilian Death Flu hasn't killed me yet, and I'm actually feeling better today so hopefully this will be a single take podcast.
AT&T customers can take advantage of a new spam call blocking service that has started this week. The new Call Protect service blocks calls before they make it to your iPhone, displaying warnings for suspected spam calls and automatically blocking known fraud calls. There's a companion Call Protect app for iPhone and Android that lets users block calls they feel are spam. However, there's a bit of a catch to the service. You must have a phone that supports AT&T HD Voice, which includes the iPhone 6s, 6s Plus, SE, 7 and 7 Plus. Next, you have to be in an HD Voice coverage area. Guess what? While that covers most of the USA, it leaves out most of Colorado — my home state — Utah, New Mexico, Nevada, Idaho, Oregon, Montana and Nebraska. Once again, the fly-over states get screwed.
The assassination of the Russian ambassador to Turkey has thrust Apple's security protection into the spotlight again. The company has apparently been asked to unlock the iPhone 4s used by the shooter in order to find out if he had any co-conspirators or was a "lone wolf" attacker. That iPhone is protected by a four-digit passcode, but that's about all that's known. In the past, Apple has provided only information residing in iCloud backups. The Russian government is sending a tech team to assist with the unlock effort, which is similar to the request from the FBI that Apple help penetrate the iPhone 5c owned by the San Bernardino shooters. In that case, the FBI apparently paid a third-party a lot of money, but no useful information linking the shooters to other suspects was discovered.
Planning on being the DJ at any holiday parties? You'll be happy to know that Algoriddim this week brought its powerful DJ app djay Pro to the iPhone in a version that works specifically with the iPhone 7 and 7 Plus. The app takes advantage of the built-in Taptic Engine to let DJs "feel" the music they're mixing, and is powerful enough to support mixing up to four decks with live video mixing as well. In addition to those features, djay Pro also integrates with Spotify with access to the streaming service's Browse section — direct from within the app.
So, we've kept quiet about it on Apple World Today, but the crazy patent battle between Apple and Nokia is getting a little weird. On Wednesday, Nokia charged Apple with violating 32 patents picked up in portfolio deals in 2013 and 2016. Later that day, Apple filed a retaliatory lawsuit against nine patent aggregators linked to Nokia, saying that they were trying to "extract and extort exorbitant revenues" from Apple and other companies. Apple even accused Nokia of becoming a patent tool since it sold off its mobile division to Microsoft. Well, today Nokia said it has increased the number of patent suits from 32 to 40 across 11 countries including the US, parts of Asia, and Europe. The entire battle is kind of absurd, especially when Apple settled with Nokia in 2011 about paying royalties for a cross-license of patents. Apparently Nokia needs some money, but this isn't going to help them. Reuters reported that Nokia shares dropped almost 5 percent today, with analysts feeling concerned that the war with Apple could hold up royalty payments that the Finnish company depends on.
That's all for today; I'll be back tomorrow afternoon with another edition of the AWT News Update.