A bit of a slow news day for Apple today… which is why we're poking fun at competing products:
Neil Young's Pono Player and high-quality audio seem to have a lack of resources for expansion
LOLZ – Samsung Galaxy Note 5 users can insert the "S pen" the wrong way and break their devices
Wristly finds some interesting — and odd — things about Apple Watch owners
IDC thinks a low cost iPhone 6C is a bad idea in a slowing smartphone market
Today's transcript is below the podcast player. Enjoy!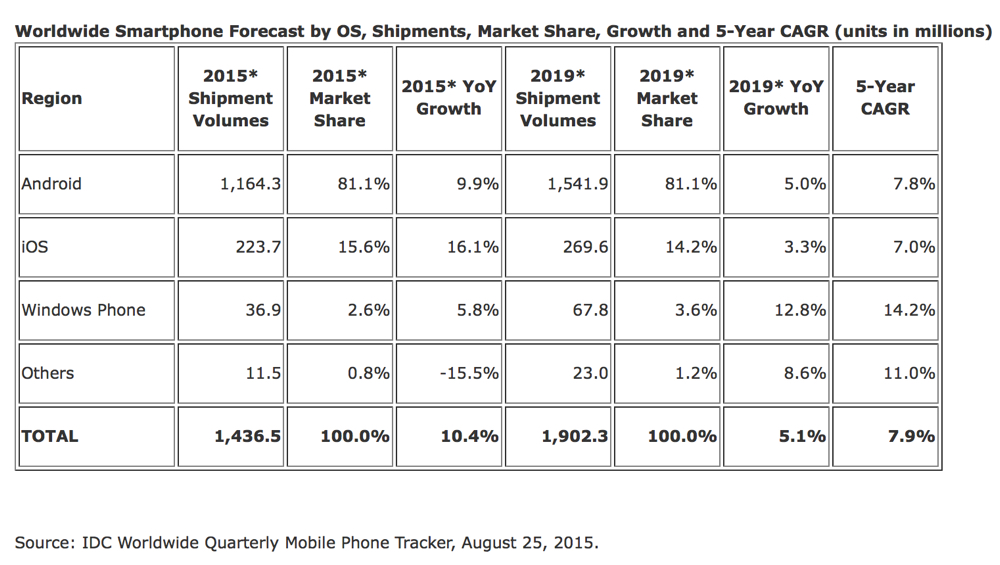 China remains the focal point of the global smartphone market in 2015, although the results haven't been as positive as in previous years. As the largest market for smartphones – China consumed 32.3% of all new smartphone shipments in 2014 – its importance remains great even if its growth has begun to slow, notes IDC.
Shipments are forecast to grow just 1.2% year over year in 2015, which is down from 19.7% in 2014. China will remain the largest market for smartphone volumes throughout the forecast period. However, its share of the overall market is expected to drop to 23.1% in 2019 as high-growth markets like India continue to expand.
Despite Apple's continued success with its variants of the iPhone, the story among operating systems isn't expected to change throughout the forecast, with Android's 81% share in 2015 carrying forward until 2019, predicts IDC. Markets with the biggest growth opportunity are extremely price sensitive, which the research group doesn't feel will change.
This is the main reason Apple will be challenged to take Android share throughout the forecast, says the research group. Even if Apple were to introduce a low-cost iPhone — the rumored "iPhone 6c" — IDC believes the price will struggle to compete with Android devices that are focused on portfolios aimed at price points of US$200 and less.
This isn't to suggest that Apple's success with the iPhone won't continue, and IDC believes its efforts to maintain significantly higher margins compared to its competitors are much more valuable than chasing share. The research group forecasts that Android shipments globally are expected to grow from 1.06 billion in 2014 to 1.54 billion in 2019, while iOS shipments will grow from 192.7 million in 2014 to 269.6 million in 2019.
IDC's view that Microsoft/Windows Phone will remain a marginal challenger at best hasn't changed. On the device front, "phablets" (smartphones with 5.5″-7″ screens) will continue to drive shipment volumes in both emerging and developed markets.
"Since Apple finally delivered a larger screen smartphone with the iPhone 6+, the demand for large screened devices among consumers has been at a record high," says Anthony Scarsella, research manager with IDC's Mobile Phones team. "Smartphones featuring display sizes from 5.5 inches to 6 inches are forecast to grow 84% in 2015 compared to last year, while phablets overall will make up over 71% of shipments by 2019."