For a Friday, it's quite a busy Apple news day:
Apple hires a former senior engineer from Tesla Motors who was working on that company's autonomous vehicle firmware
Hip-hopper and Apple Beats executive Dr. Dre apologizes for his mistreatment of women during the 1990s
Samsung wants you to try one of its new phones for 30 days for a buck
Check out the text of the podcast below.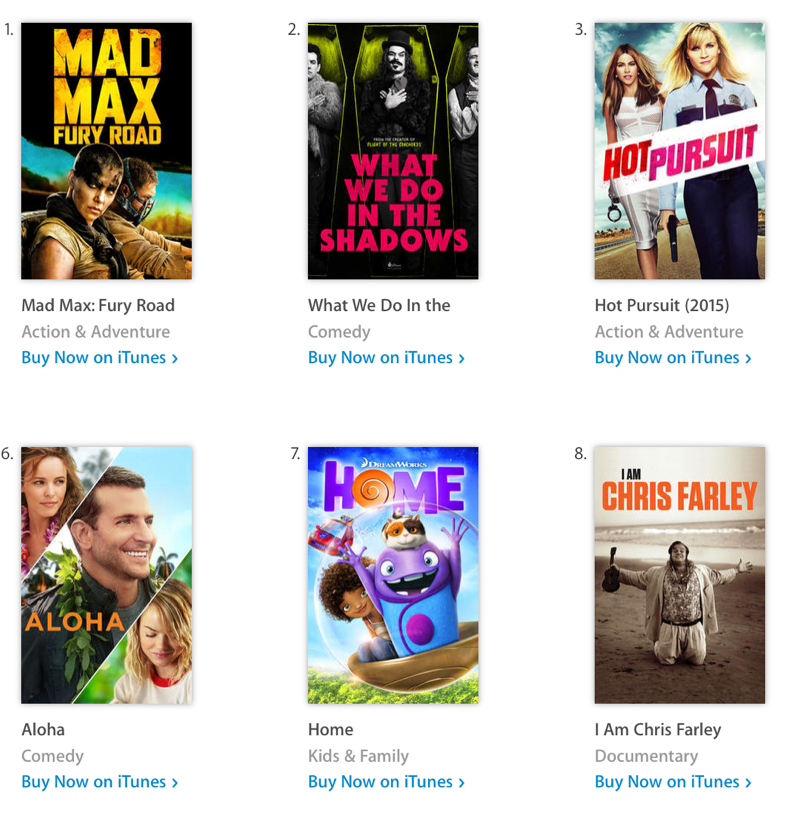 What's more, a 2014 Harris survey of 2,311 adults polled online says that 68% of U.S. adults went to the movies at least once last year. However, two-thirds of Americans say they're going to the movies less often now than a few years ago, with a majority (57%)  adding that they prefer watching films at home over going to the theater. The main reason: high ticket prices. The average ticket price in 2014 was US$8.17. That's an increase from 2013's average ticket price of $8.13. 
When questioned about the best and worst things about going to the movies, there are a couple of clear frontrunners for each side of things:
° When asked to select the one or two best things about going to the movies, nearly six in 10 Americans selected the sound and picture quality of a movie on the big screen (58%), while nearly half (45%) cited the experience being a short escape from everyday life. 
° Of course, as the Harris research group notes, if one counts high prices or rude people among the stresses of everyday life, then a night at the movies may not be quite the escape it's cracked up to be: concession prices (62%) and rude moviegoers (56%) are the top selections — by a wide margin — as the worst things about going to the movies. Cost has some additional implications on the movie going experience: seven in 10 Americans (69%) believe 3D movies are just an excuse to charge more for tickets.
In a separate line of questioning, Americans were asked about what the main ways are in which they watch movies at home, and while one advantage of watching at home is the convenience of watching what you want when you want to, watching live on TV is the top way of watching (60%), followed by:
Owned (47%) and rented (37%) DVD's and Blu-rays;
On demand movies provided as part of a cable or satellite package (32%);
Through a subscription streaming service (31%);
Saved from a TV broadcast on a DVR or other recording device (28%). 
So what does this mean for Apple? A few things, namely:
It's great news for the iTunes Store, which should continue to grown in importance as a distribution method for owning/renting films and TV shows.
The Apple TV should continue to sell in increasing numbers. 
As more Americans choose to watch film at home, and others continue to end their cable/satellite subscriptions, Apple may have more leverage with studios to finally gain some traction for implementing its rumored Apple Web TV streaming service.