On a sunny (at least at Apple World Today HQ) day in April, there's a variety of Apple news awaiting you on this podcast:
iOS 8 is now running on more than 80% of all iOS devices
American Airlines passengers faced delays yesterday after an iPad app used by pilots on Boeing 737 aircraft caused the iPads to crash
Twitter announced yesterday that it was working with Apple to build tweet search into Spotlight, and that capability is up and running
Pixelmator for Mac gets a huge update including Force Touch trackpad support
The full text version of the podcast script is available below.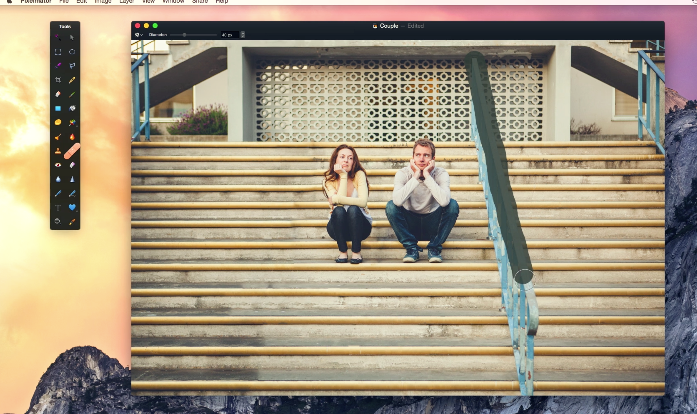 Pixelmator 3.3.2 has been released with support for Apple's new Force Touch trackpad on the MacBook, as well as an improved repair tool. Based on the demo video, the repair tool looks extremely impressive. The folks at Pixelmator note they spent two years on getting this feature to where it is now.
Pixelmator is a fantastic image editor and, I must say, the one I use every day. Version 3.3.2 is a free update for existing users. The software costs $29.99 for new customers.