It's Apple Watch Day! Here are some of the stories we're covering on the podcast today.
Apple Watch is arriving for many pre-order customers, check out the site for a lot of Watch-specific content
Screenshots are quite easy to take on the Apple Watch, and we'll tell you how
New Watch app is designed to assist those coping with epilepsy
Accessibility try-ons are now a full-fledged Apple Watch experience thanks to our very own Alex Jurgensen
iMac Graphics Update 1.0 arrives for some 2013/2014 iMacs
The full text version of the podcast script is available below.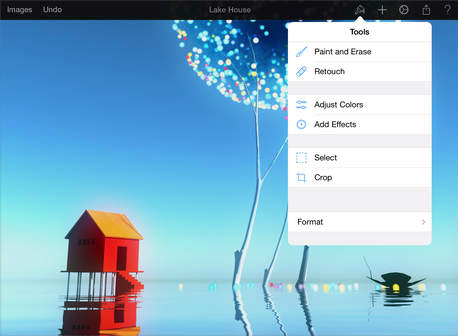 Pixelmator (iOS) version 2.0.2
We've redefined the performance of the Repair tool, added Dynamic Touch to all Retouch tools, improved the Photo Editing extension, and more.
• The Repair tool is now up to 5 times faster and even more precise.• Dynamic Touch lets you adjust the stroke size of all Retouch tools by simply using the tip of your finger to create thin strokes and a larger surface area of your finger for thicker lines.• Lots of improvements to the Photo Editing extension and more.
Hey, hey, hey!
It's me, your humble indie developer who has spent the last few weeks (more than that I believe…) squashing bugs for you!
Evernote Scannable (iOS) version 1.2
Many improvements including:
Image Processing-Restore original color of washed out or over-processed scans
Saving to Evernote– Quickly open the saved scan in Evernote– Improved reliability of saving when connection quality is poor– Add GPS location information to saved scans
Business Card Scanning– Easily follow up with new contacts by emailing your information– Automatically save scanned business cards to your contacts
This minor stability release includes a fix for links to the new Barnes & Noble online bookstore.
FileMaker Go (iOS) version 14.0.2
Addresses bug fixes and various compatibility issues.
---
Notable New Apps
A new way to get SHOWTIME® is here, and you can try it FREE for 30 days! Simply download the SHOWTIME app to your iPad®, iPhone® or iPod touch® and sign up. Watch what's airing live on SHOWTIME or get unlimited on-demand access to every season of award-winning SHOWTIME Original Series like Homeland, Shameless and Ray Donovan, star-studded hit movies, groundbreaking documentaries, hilarious comedy specials and action-packed sports including championship boxing events – all commercial-free. Stream all new episodes when they premiere or catch up on past seasons, plus watch classic Showtime Original Series like Dexter® and Weeds. And, new titles will be added regularly so there will always be something great to watch.
The Star Wars App is your official mobile connection to a galaxy far, far away.
With a dynamic interface, the Star Wars App immerses you in breaking news, rich media, social updates, special events, and interactive features.
Featured in MIT Technology Review's 10 Breakthrough Technologies 2014
*Quip is the modern productivity suite that simplifies your life and helps your team get work done faster. It combines chat, docs, task lists, and spreadsheets in one app — making collaboration fast and easy. Quip enables you to create and share with your family, friends, or office from any device — including the iPad, iPhone, and the desktop. *
Introductory launch offer – 20% off until 23rd July.
5 years in the making, Affinity Photo redefines the boundaries for professional photo editing software for the Mac. With a meticulous focus on workflow it offers sophisticated tools for enhancing, editing and retouching your images in an incredibly intuitive interface with all the power and performance you need.