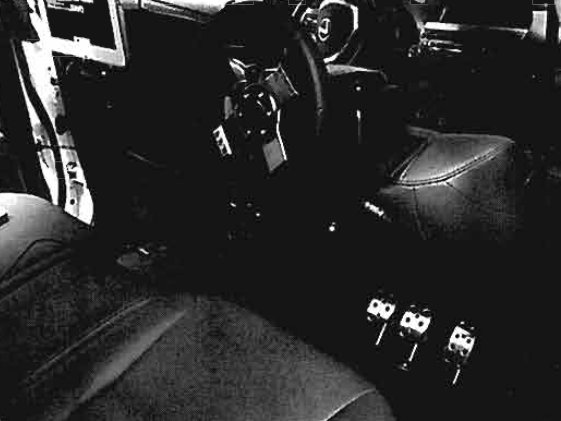 A few fun Apple-related stories to send you off on your Earth Day weekend:
Documents filed with the State of California show details on how Apple will test its autonomous vehicle software and interfaces
You can get a heck of a good deal on a 13-inch MacBook Pro with Touch Bar in Apple's refurbished store
The text version of the podcast can be viewed below. To listen to the podcast here, click the play button on the player below. Note to Apple News readers: you'll need to visit Apple World Today in order to listen to the podcast.

Text Version
This is Steve Sande for Apple World Today, and you're listening to the AWT News Update for April 21st, 2017. This will be a short podcast for this slow news Friday.
Yesterday we talked about leaked documents that revealed some work on Apple augmented reality projects through accident reports involving some sort of AR headset. Now documents have been obtained by Business Insider that were part of Apple's application to test self-driving cars in California. The autonomous platform — at least as it stands right now — is being referred to as the "Automated System". The documents that Business Insider got its hands on were about "Development Platform Specific Training" designed to get potential safety drivers up to speed before they take the autonomous vehicles out on public roads. The drivers have to pass seven tests that cover the gamut from basic maneuvering to intervention in vehicle systems operation prior to gaining certification and being able to take the testbed vehicles out on public roads. When the test vehicles are not being controlled by self-driving software, the drivers take the wheel electronically via drive-by-wire technology. A photo with the document shows a Logitech starring wheel and pedal system designed to sit in front of what appears to be the drive controls of a Lexus RX540h. The permit that Apple received from the State of California covers three of these vehicles as well as six safety pilots, many of whom are Ph.Ds with credentials in machine learning. Several of the drivers previously worked for automotive firms such as Bosch and Tesla. The document and the testing being done appear to point towards Apple developing self-driving software and hardware, not a full-fledged vehicle. I'd personally like to see the company create that software and hardware to work with existing vehicles that have Apple CarPlay compatibility as well as driver assist technology built in.
If you've been holding off on purchasing a 13-inch MacBook Pro with Touch Bar, you might want to take a look at the refurbished ones that are now for sale on Apple's online store. Depending on how the device is configured, buyers can save anywhere from $270 to $330 off of regular prices. The refurbished computers are inspected, tested, cleaned and repackaged, then given a new serial number and final QA inspection before going to the store. Several built-to-order configurations are also available including models with a 3.3 GHz dual-core Intel Core i7 processor, 1TB of flash storage and 16GB of RAM.
That's all for today; I'll be back Monday afternoon with another edition of the AWT News Update.