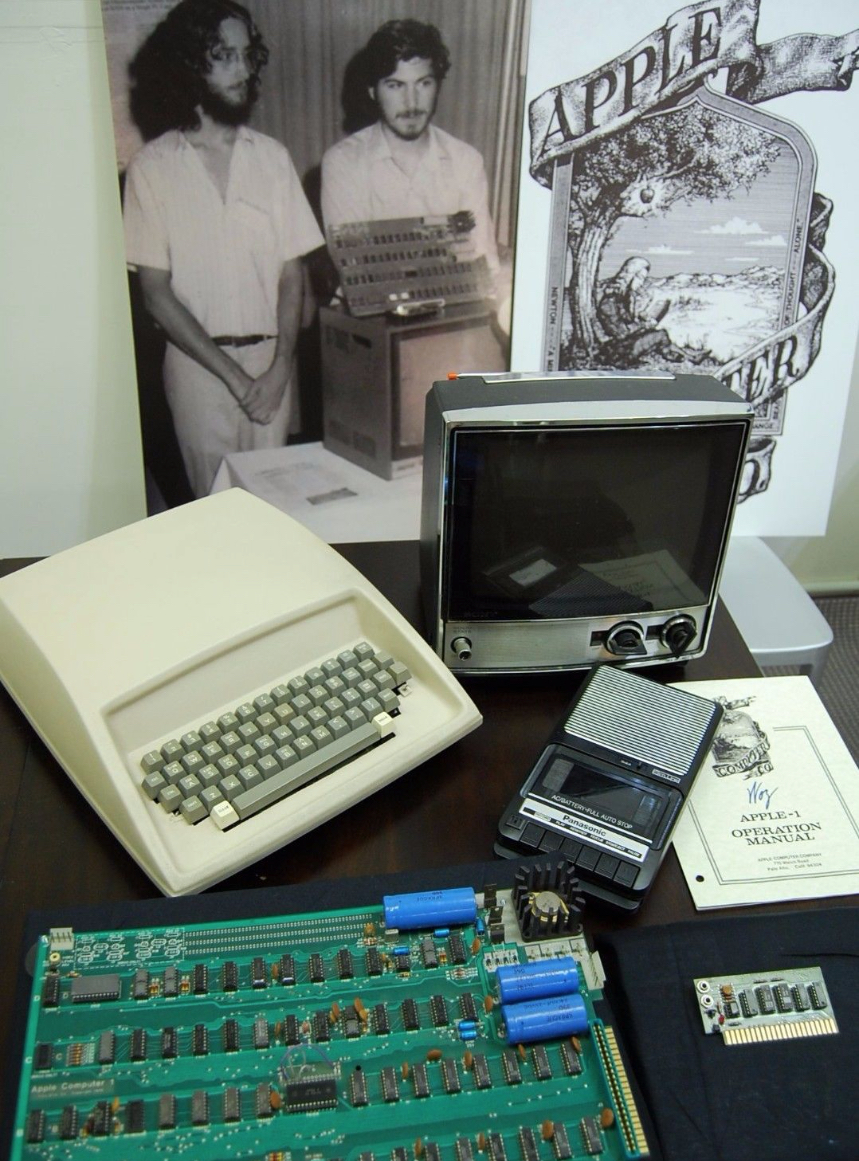 A light news day in the world of Apple, but enough to bring you our daily podcast!
Apple releases a supplemental update to OS X 10.10.3 Yosemite
Yahoo joins the growing list of developers with apps that will work with Apple Watch
There's an auction of a 1976 Apple-1 Computer going on right now for charity
A Kickstarter campaign aims at making development of text/video/photo-centric apps as easy as dragging and dropping media
Last Friday, I visited my local Apple Store for my 11:30 AM Apple Watch Try-on appointment. During the appointment, I confirmed a few facts that I had previously read about and discovered some new ones. Below is a list of the things you should know before booking your Apple Watch try-on appointment if you are interested in seeing the watch's accessibility features in action:
1. The Apple Watch's used for try-on appointments are running videos showcasing their software. You cannot interact with these demos. The primary purpose of these watches is to allow customers to try them on for size.
2. The watches mounted to the table displays in the Apple Store are running full copies of Watch OS and can be interacted with. There are some restrictions on what you can do, some of which are discussed below.
3. The toggle switches used to enable accessibility features on the table-top display watches are dimmed, making it currently impossible to test out VoiceOver, Zoom, etc. I have confirmed that this issue is affecting all Apple Store table-top display watches across the company.
Regarding #3 above, I have been in constant contact with my local Apple Store team, Apple HQ and the company's Accessibility Team. While I cannot publish any of our discussions yet, Apple assures me that they are working on the issue and have shared with me their plan going forward.
I believe that Apple is working diligently to resolve the aforementioned issue. Although I am very disappointed in the fact that Apple did not enable the toggle switches for accessibility features at launch, I am confident that the solution the company has shared with me is a solid one and will far exceed what would have been available had the table-top displays included the ability to demo the accessibility features. Just like VoiceOver's inclusion in iOS took longer than expected but was ultimately made iOS devices more refined because of it, I feel that Apple is taking its time here to ensure a stellar experience for new Apple Watch customers.
I will update this post as I receive more information. Please bookmark this page and check back regularly.
As always, thoughts are welcome in the comments section below or on Twitter.