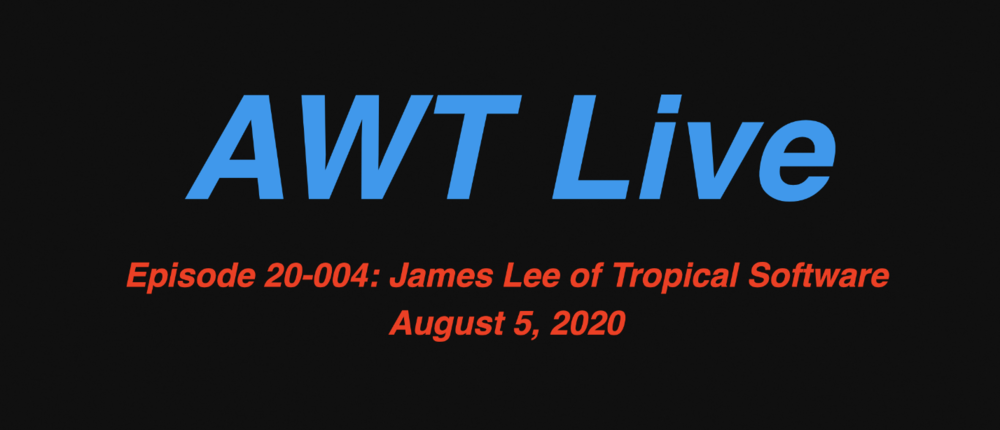 Wednesday, August 5 at 12 PM PDT / 3 PM EDT, join AWT's Steve Sande as he and Jim Lee of Tropical Software get together for another fun hour of talk about the world of Apple. Tropical Software develops both macOS and iOS apps, with the most notable one being TopXNotes for Mac, a powerful and useful tool for organizing your life.
As with previous episodes of AWT Live, the show is live-streamed simultaneously to our YouTube channel, our Facebook Page, and Periscope. Make comments during the show using the appropriate comment tool, and we'll feature them on air! Subscribe to the YouTube channel or follow our Facebook page, and you'll be notified when the show goes live.
You can also watch the show live on Apple World Today. We'll have a post that goes live about five minutes before the show starts that features an embedded player. See you Wednesday!