Another week, another chance to get healthier… or did you bite the ears off of too many chocolate bunnies? My personal goals were once again thwarted; my heel's feeling better, but I've had a very painful toothache for the last week that has not yet been fixed and the combination of pain and fatigue has kept me sidelined. However, as you'll see on my personal stats, I still managed to increase my daily average steps.
This week's app: WebMD
Sometimes you just don't feel good. Perhaps you have pain that's recurring and interfering with your workouts, maybe it's a spot on your arm that suddenly appeared. Whatever the situation, WebMD's apps for iPhone and iPad are both valuable companions.
While the layout of both apps varies a bit, the idea behind them is the same: to provide a single source of trusted health information. One useful tool is the Symptom Checker. To begin trying to narrow down a medical issue, there's a "mannequin" that you can use to point out where the issue is. Answer some questions, and the Symptom Checker lists possible causes in order of likelihood.
For example, my current pain might be caused by a tooth problem, which is why I'm seeing my dentist first. But if my dentist isn't able to fix the problem — and at this point a combination of antibiotics, an exam, and an x-ray hasn't really pointed out what might be the cause — answering questions about the severity and location of pain points out some other likely candidates. One that I wasn't particularly thrilled to hear about is trigeminal neuralgia, but the symptoms are not exactly the same so I'm hopeful it's still just a tooth problem.
That's not all you get with the app. There's also a comprehensive list of medical conditions, a huge list of medications (by generic and trade names) including side effects and pictures of common pills and packages, a way to refill or transfer prescriptions to Walgreens drugstores in the US, first aid information, a physician search (by name or specialty in your local area), a glossary of medical terms, and a full list of medical tests and procedures. (Click any of the images below to zoom in)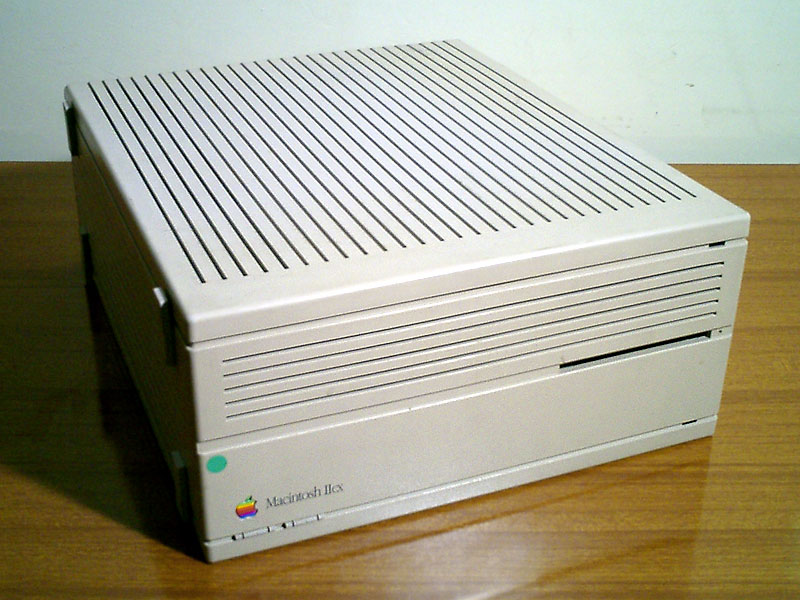 Today's Throwback Thursday comes from the June 1989 issue of MacUser magazine. It's a writeup about what I still think is my personal favorite Mac of all time — the Mac IIcx. Five years after the introduction of the Mac, this machine was revolutionary. It had three NuBus expansion slots, a Motorola 68030 CPU running at a blazing (for the time) 15.7 MHz, and it featured a modular design that allowed everything from the logic board to the speaker to be replaced easily. 
I bought one of these in 1989 after watching the introduction live via closed-circuit TV to an office in downtown Denver. During that demo, Jean-Louis Gassée actually assembled a IIcx on stage. The IIcx quickly became my go-to machine, and worked for years with several modems attached to run my 1986 – 1994 BBS (bulletin board system), MAGIC. It was finally sold to a friend after I moved to a PowerPC-based Power Macintosh 6100 in '94.
By the way, the IIcx could be placed as you see it above, or the four feet could be moved to one side so that it could be used as a mini-tower. Those little buttons under the Macintosh IIcx nameplate and logo were the reset and programmer buttons. When something locked up, the reset button was often the only way to get the machine to reboot… 
Enjoy the review by MacUser senior editor John J. Anderson!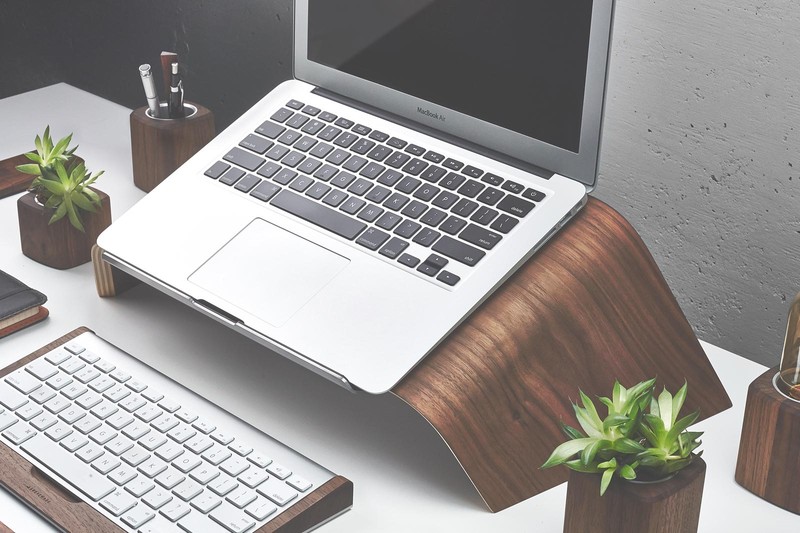 Recently, a number of accessory manufacturers have put their focus towards Apple's laptops and created some innovative stands on which to place MacBooks for better desktop viewing. Today, Grovemade announced a stunning Laptop Stand (US$119). 
The Laptop Stand is handcrafted of walnut or maple veneer, with a leather-lined aluminum stop at the front to keep your MacBook and other devices from sliding off. As with Grovemade's other accessories, the Laptop Stand is stylish and unique. It's perfect for those who may want to use an external Bluetooth keyboard and mouse or trackpad on a desk and move the MacBook to a more ergonomic position.
The Laptop Stand is available today; we'll be reviewing this accessory in the near future.