If you're a photo buff, you'll love Skylum Software's Aurora HDR 2019, the fourth major version of the award-winning tool. It's a HDR photo editor that's equally at home for pro photographers and amateurs.
What HDR does is take bracketed photographs that are shot in underexposed, normal and overexposed exposures, then uses algorithms to blend the images to make photos that are closer to what the eye sees and overcome the limitations of image sensors. The iPhone and iPad cameras can do HDR photography, but applications such as Adobe Photoshop have been required in the past to get professional results. Now anyone can master HDR with Aurora HDR.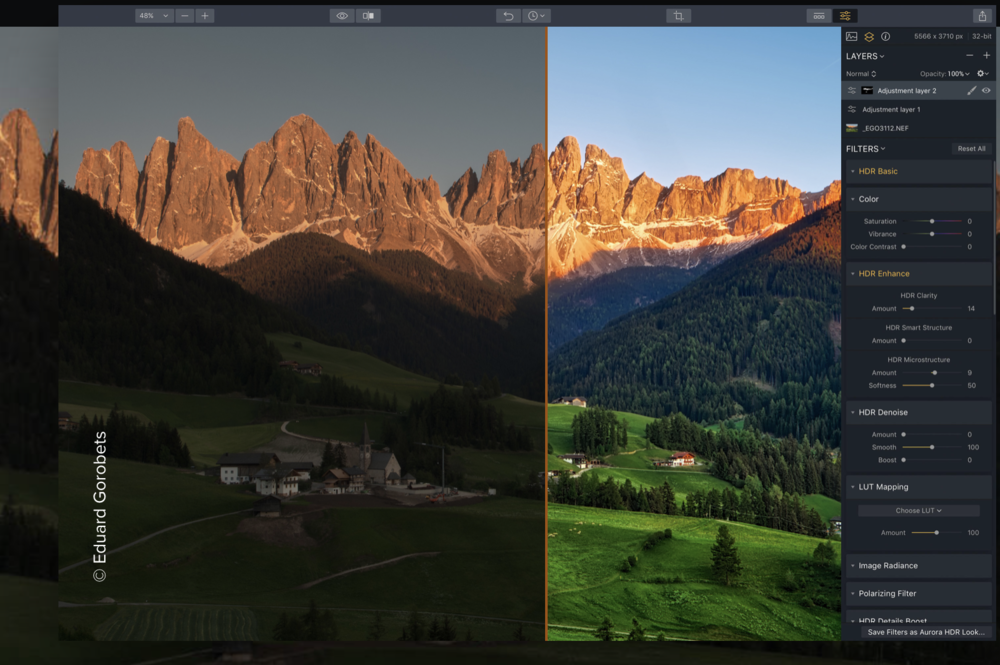 In addition to creating standard HDR images, Aurora HDR also has a number of presets built in that are applied with a single click. The presets include a Signature Pro group designed by Trey Ratcliff, and tools provide complete control over detail enhancement, color, tone, radiance and more. There are even layers, masking and brushes for selective editing of images.
Aurora HDR can be used either as a standalone app or as a plug-in for Aperture, Photoshop, Photoshop Elements and Lightroom, and the app supports RAW, JPG, TIFF and other popular digital camera file formats.
<!— code from sekindo - Appleworld.today In-Article - outstream —>

<!— code from sekindo —>
At the core of the 2019 update is Skylum's Quantum HDR Engine, an artificial intelligence-powered tone mapping tech Now, when creating an HDR image using multiple bracketed shots, the engine analyzes the photos and "intelligently" merges them.
When you're working with bracketed shots — or a single image — the Quantum HDR Engine reduces burned colors, loss of contrast, and noise, as well as mitigates unnatural lighting caused by halos and unstable de-ghosting.
A new HDR Smart Structure technology provides users with a lot of details, structure, and sharpness in an image without creating excess artifacts that can make an HDR image look unrealistically over-the-top.
Aurora HDR 2019 also boasts new LUT mapping integration with instant preview. Utilizing the same tools used in motion pictures, you can quickly tackle color toning, do black and white conversions, and create digital film looks. Aurora HDR Looks can also include textures and masks.
New users can purchase Aurora HDR 2019 for $89, and current users of Aurora HDR may upgrade for a limited time at a special price of $49 at skylum.com/aurorahdr.
It was good before, but with version 2019, Aurora HDR is the the best HDR-editing app available for the Mac.
Apple World Today Rating (out of 5 stars): ★★★★★