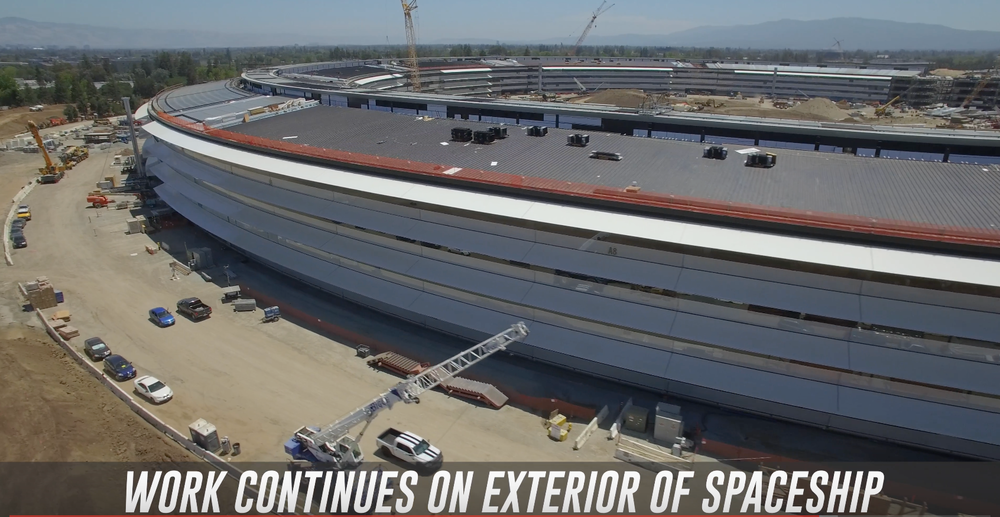 Drone pilot Matthew Roberts has been making monthly flights over the construction of the Apple Campus 2 facilities and as the latest video show, things are moving along and appear to be on track for the early 2017 opening of the facility.
Note to those who own 4K TVs or the Apple 27-inch Retina 5K iMac: be sure to watch this video in 4K because it is incredible.
So what's new at the site? Well, work continues on both the outside and roof of the "spaceship" building, and landscaping work is beginning. There will be a pond in the center of the circular structure, and the piping to fill that (and perhaps act as a fountain?) appears to be going into place. In many locations, underground structures are being covered with construction foam before getting a final layer of dirt on top. That's a great way to increase the volume of "hills" on the site without creating an overburden of heavy dirt on the underground facilities.
We're still hoping Apple extends an invitation to Apple World Today for the opening of this facility…