By Dustin Darnell
The US$99.99 Quatro Wireless PowerBank (10000 ah) from Satechi is a product I was excited about trying. However, my high expectations didn't match with reality.
It features a Qi wireless charger, built-in Apple Watch charger, USB-C PD, and USB-A port to recharge multiple devices at once (though the charing cables are sold separately). I really liked the magnetic watch charger being included on the power bank.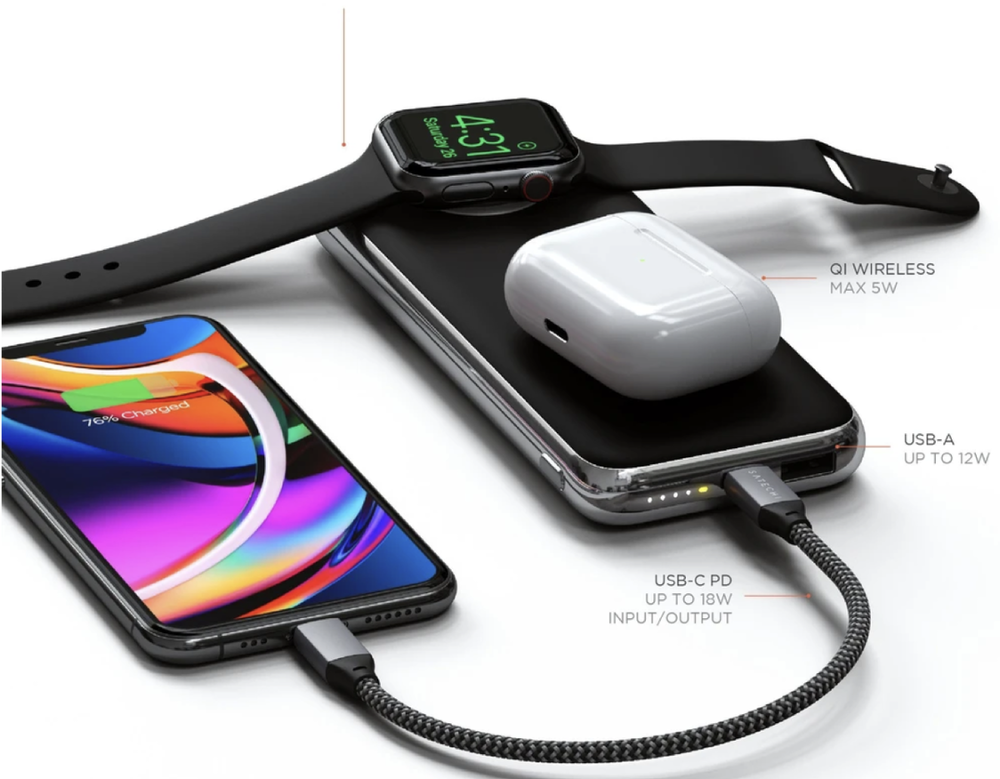 I wanted to use the Quatro Wireless PowerBank as my watch charger when I traveled. I tested it out once at home before I traveled and everything worked perfectly, but that was the only time.
I fully charged the PowerBank before my trip. The first night I plugged in my phone and placed my watch on the charger and turned the power bank on.The next morning, I had a dead watch and a mostly drained phone. What a disappointment. I have tried to troubleshoot it a few times, but without any luck. The power lights on the PowerBank show it is fully charged, but it will not release any of the power to my devices.
Apple World Today Rating (out of 5 stars): ★