New Geekbench scores show that the 2020 Mac mini with The Apple-mad M1 chip is faster than every Intel Mac in single core tests, even though the benchmarking app is running under the Rosetta 2 emulator. The M1 MacBook Pro and M1 MacBook Air take second and third places.
The data is calculated from Geekbench 5 results users have uploaded to the Geekbench Browser. To make sure the results accurately reflect the average performance of each Mac, the chart only includes Macs with at least five unique results in the Geekbench Browser.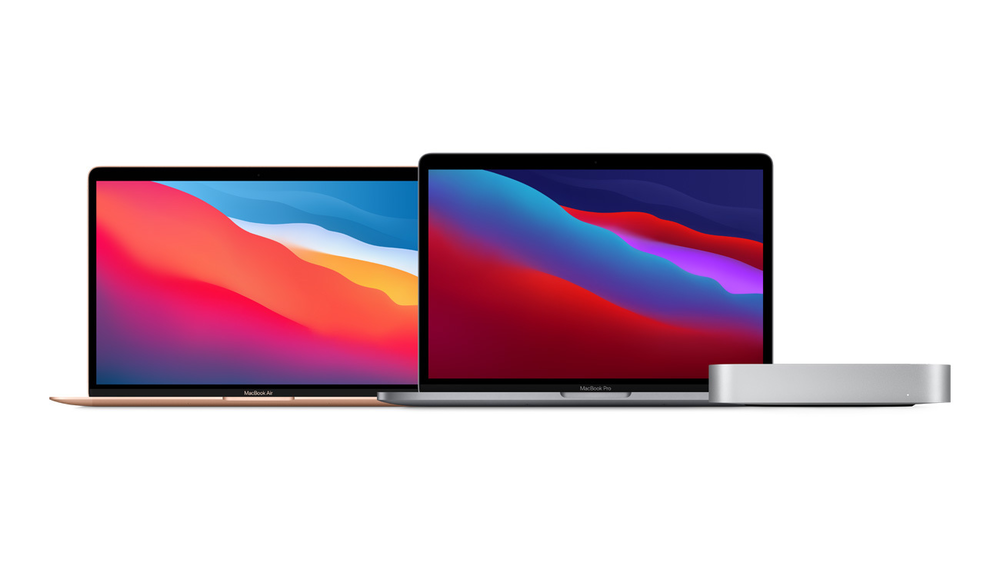 Geekbench 5 scores are calibrated against a baseline score of 1000 (which is the score of an Intel Core i3-8100). Higher scores are better, with double the score indicating double the performance.
The Mac mini scored 1741, the 2020 MacBook Pro scored 1699, and the 2020 MacBook Air 1662. The closest Intel Mac was the 27-inch iMac (mid-202, Intel Core i9) with a score of 1251.
However, when it comes to multi-core tests, the new M1 Macs lose momentum. Scores for the M1 Mac mini are 7643, the M1 MacBook Pro scores 7349, and the M1 MacBook Air scores 7171. That compared to the highest score of 18,961 for the late 2019 Mac Pro with an Intel Xeon processor. Twelve Intel Macs top the M1 models in Geekbench's multi-core tests.
That said, Apple's M1 processor often beatss the graphics performance of desktop GPUs, including the Nvidia GeForce GTX 1050 Ti and AMD Radeon RX 560, according to a new benchmark submission noticed by Tom's Hardware.