Let the Apple Car rumors roll on. Apple has filed for a patent (number 10,807,486) for a "charging station with passive alignment mechanism" that involves a charging system for a vehicle.
In the new patent filing Apple notes that some electric vehicles include battery packs that are recharged using a charging station when the vehicle isn't being driven. The charging station may receive electrical power from a power grid. One common design for connecting an electrical vehicle to a charging station utilizes a charging port of the vehicle and a charging cable of the charging station.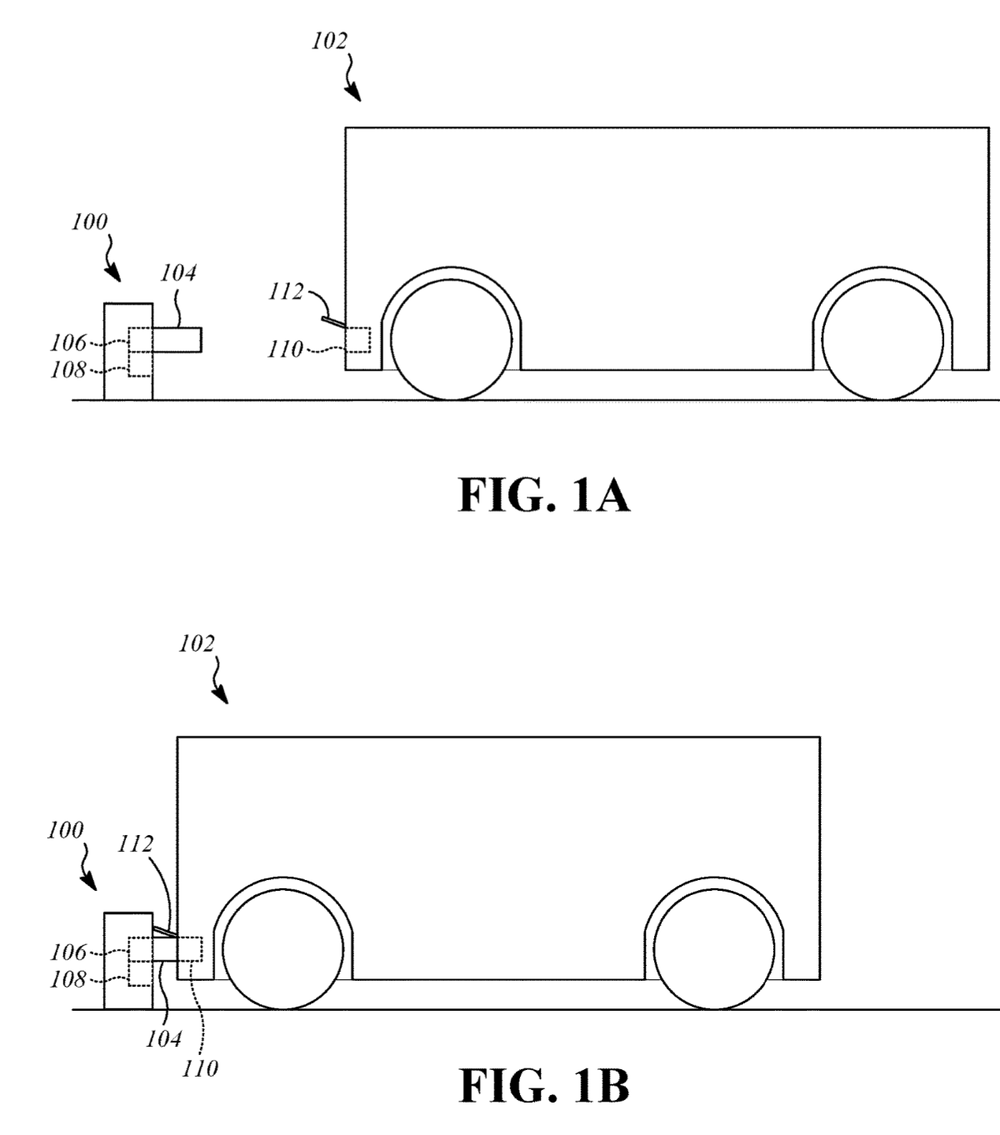 The charging cable is manually connected to the charging port, typically by the operator of the vehicle, upon exiting the vehicle. Apple thinks it can improve upon this.
Here's the (somewhat technical) summary of the patent filing: "A charging station for an electric vehicle includes a passive alignment mechanism that includes a longitudinal translation stage that allows motion in a longitudinal direction, a charging plug connected to the passive alignment mechanism, and a releasable connector. The releasable connector resists motion of the longitudinal translation stage in a connected position when a magnitude of an external force applied in the longitudinal direction is below a threshold. The releasable connector moves from the connected position to a released position to allow motion of the longitudinal translation stage when the magnitude of the external force applied in the longitudinal direction is above the threshold."
(Dennis Sellers has been covering the Apple industry since 1996. In addition to"Apple World Today," he also runs his own freelance writing/editing service. If you want more info about the latter, email him at dennis.sellers@comcast.net.)