Assorted iPhone 12 accessories and peripherals are already rolling out. Here's a round-up of what we've seen so far:
WaterField Designs introduced the US$59 Cycling iPhone Wallet, designed specifically for cyclists to hold the essentials they take on every ride: an iPhone, cash, cards, ID, car key, and a multitool. iPhones have become a vital tool for riders who use apps like STRAVA to track miles and to share routes with friends.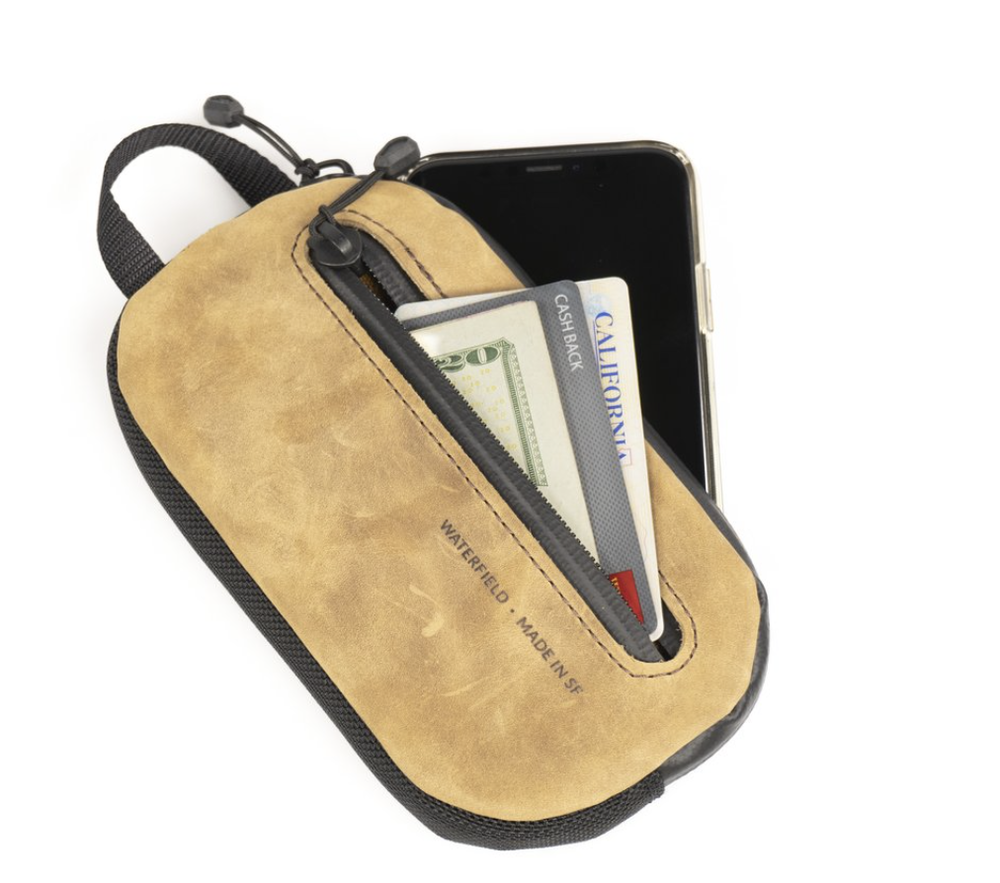 This compact ballistic nylon and full-grain leather wallet is custom-fit to cycling jersey pockets and is accessible from there with one hand. Available in two sizes, the water-resistant wallet protects the iPhone with soft padding in a dedicated compartment.
Smartish says its new product lineup for the new iPhone is available now on Smartish.com and Amazon.com/smartish.
The cases include the Kung Fu Grip, Gripzilla, Waller Slayer: Vol. 1, Wallet Slayer: Vol. 2, and Dancing Queen. Other accessories include the Sidecar, Dancing Queen Crossbody Strap No. 9, Dancing Queen Side Piece, Prop Tart, Cable Wrangler, and Tuff Sheet.
Bandolier is releasing a line of crossbody phone cases for the new Apple smartphones.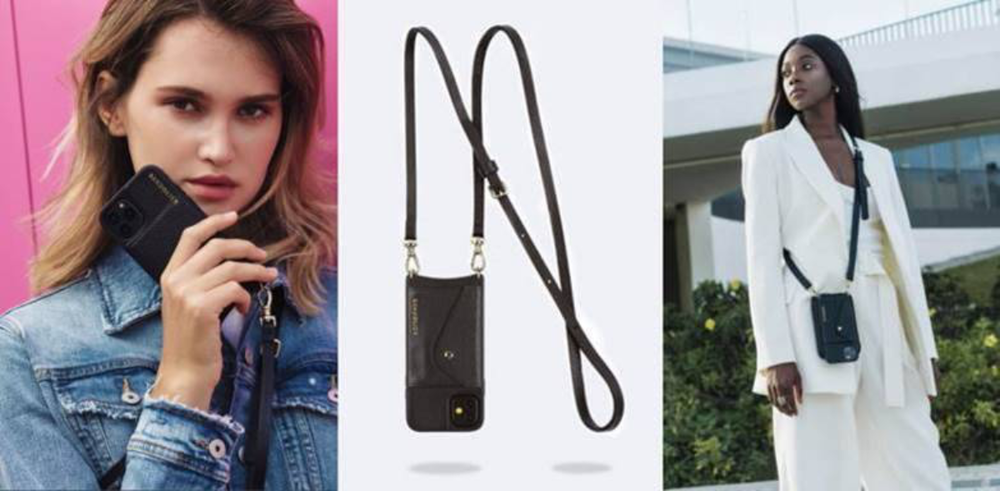 Available for pre-order as of Friday, October 16, the Emma Classic Crossbody Bandolier ($95) and the Hailey Side-Slot Crossbody Bandolier ($105 MSRP), offer the combination of high tech and high fashion. Orders will begin to ship out on October 30.
Case-Mate has introduced a new iPhone 12 collection.
They include the Tough Grove Case, the Twinkle Case, Soap Bubble iPhone Case, Ombre iPhone Case, the Pelican Protector Series, Pelican Shield Series, Rifle Paper Company iPhone Case, LuMee HALO case. Also introduced are waterproof pouches, AirPods cases, and AirPods Pro cases.
Totallee, known for making super thin iPhone cases since 2013, just released its cases for all the four new iPhone 12s. All their cases are designed to add a bit of everyday protection without adding any bulk.