Apple has been granted a patent (number 10,798,511) for "processing of audio signals for spatial audio" that shows the company wants the very best audio in the rumored "Apple Glasses," an augmented reality/virtual reality/mixed reality head-mounted display (HMD).
Spatial audio is designed to deliver surround sound and 3D audio via headphones. It involves microphone arrays that can be embedded in an electronic device to facilitate a means for capturing and rendering spatial (3D) sound. The microphone signals of a microphone audio (multi-channel sound pickup) capture a 3D sound scene.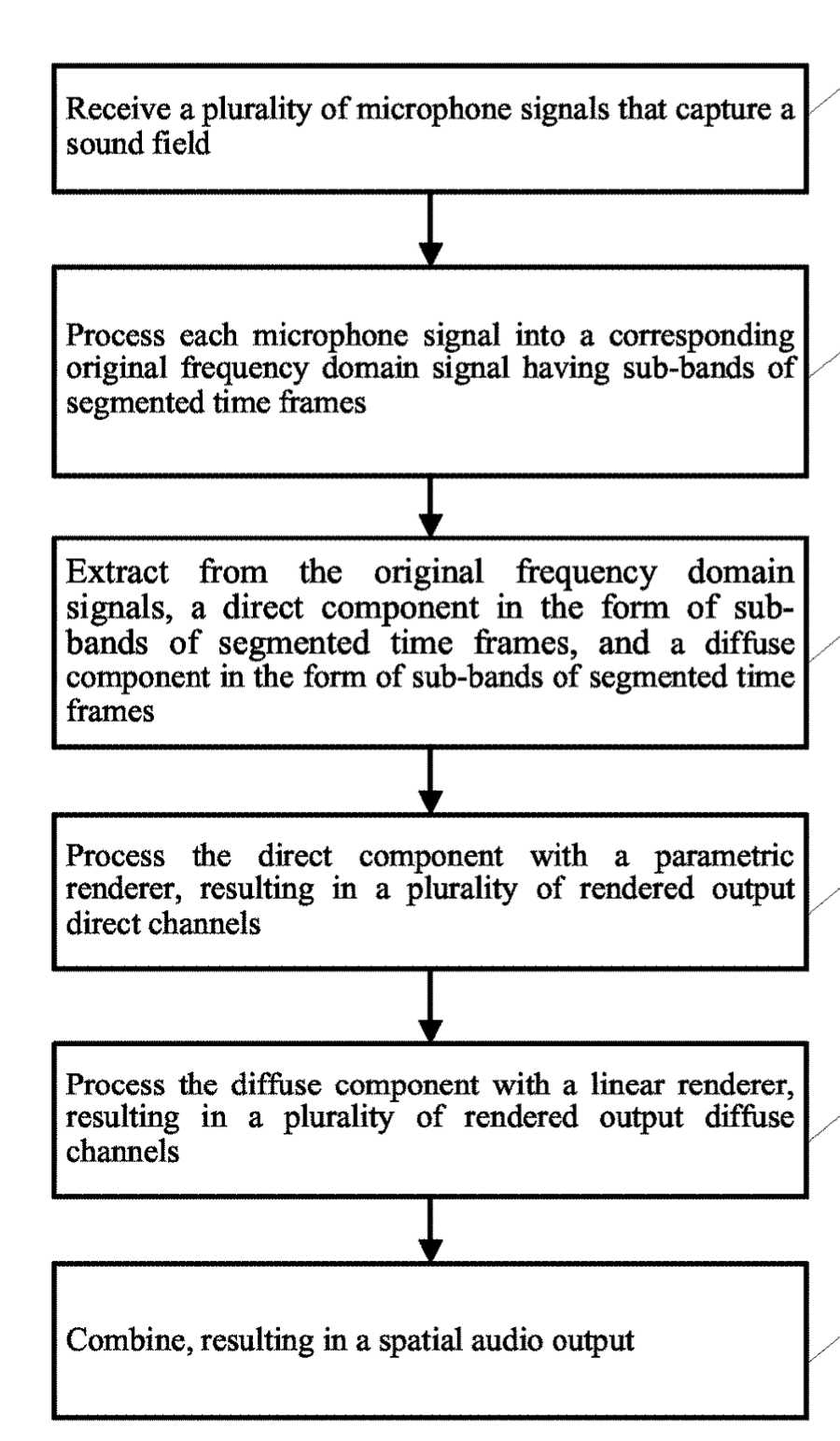 3D audio rendering can be described as the processing of an audio signal (such as a microphone signal or other recorded audio content) so as to yield sound produced by stereo speakers, surround-sound speakers, speaker arrays, or headphones that is perceived by the listener as coming from a particular direction or all around the listener in three-dimensional space. For example, one or more of such virtual sound sources can be generated in a sound program that will be perceived by a listener to be behind, above or below the listener, or panned from one side of the listener to another.
Here's the summary of the patent: "Processing input audio channels for generating spatial audio can include receiving a plurality of microphone signals that capture a sound field. Each microphone signal can be transformed into a frequency domain signal. From each frequency domain signal, a direct component and a diffuse component can be extracted. The direct component can be processed with a parametric renderer.
"The diffuse component can be processed with a linear renderer. The components can be combined, resulting in a spatial audio output. The levels of the components can be adjusted to match a direct to diffuse ratio (DDR) of the output with the DDR of the captured sound field. Other aspects are also described and claimed."
When it comes to Apple Glasses, such a device will arrive next year or 2022, depending on which rumor you believe. It will be a head-mounted display. Or may have a design like "normal" glasses. Or it may be available in both. The Apple Glasses may or may not have to be tethered to an iPhone to work. Other rumors say that Apple Glasses could have a custom-build Apple chip and a dedicated operating system dubbed "rOS" for "reality operating system."
Hello, World!