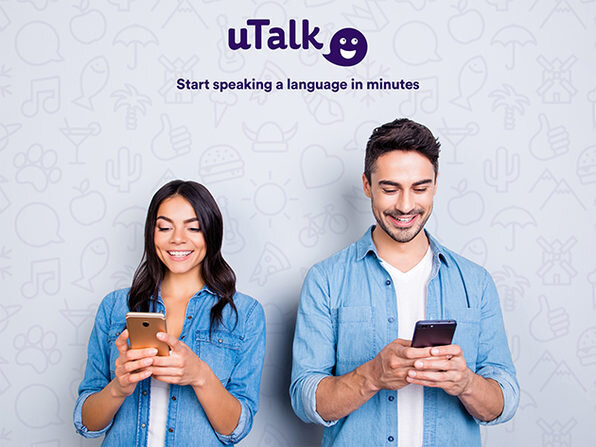 Your work-from-home routine has probably made you so efficient that you have time to do those things you have always wanted to do — like learn foreign languages. Today's special is perfect for anyone who wants to master another language: a lifetime subscription to learn any of more than 140 languages with uTalk Language Education.
If you aren't that ambitious, we have two language ($19.99) and six language ($29.99) lifetime subscriptions as well.
We have all wanted to learn a language at some point but it's hard to get started. Some language learning tools can be complicated and very time-consuming. But with uTalk, you'll be speaking keywords and phrases in no time, and will start to see the results straight away. It helps you overcome the language barrier challenge by helping you learn real, practical vocabulary in a wide variety of languages from any device that you choose. uTalk's language programs let you listen to native speakers who are recorded in uTalk's recording studio and feature independently verified translations so you'll be able to navigate through your next vacation like a real local.
Choose all 140 languages (see Important Details for full list) to learn from any device, any time you want

30 million+ customers have used uTalk learning method

Learn from any language, not just English

Over 60 different learning Topics

Up to 180 hours of learning but you can dip in and out of any Topic

Use uTalk on any device

Totally localized language app, so you can learn any of the languages from any language

Works offline as well as online so you can use uTalk on the go

Slow down the native speaker to perfect your pronunciation

You don't need to choose all languages at once – you can pick one now and the other later

There is no time limit on when you must choose your languages

Discover real, practical vocabulary that you can use in real-world situations

Measure your achievements as you go along

Verify your learning by playing speaking games

Access your account from any device so you can pick up where you left off anywhere
Awards & Reviews
The Queen's Award for Innovation and Export

The Chartered Institute of Language Threlford Cup Winner 2019

4.3/5 stars on IOS App Store: ★ ★ ★ ★