Apple has updated its Apple Support app to version 4.1. The free utility gives you personalized access to solutions for your Apple products and services.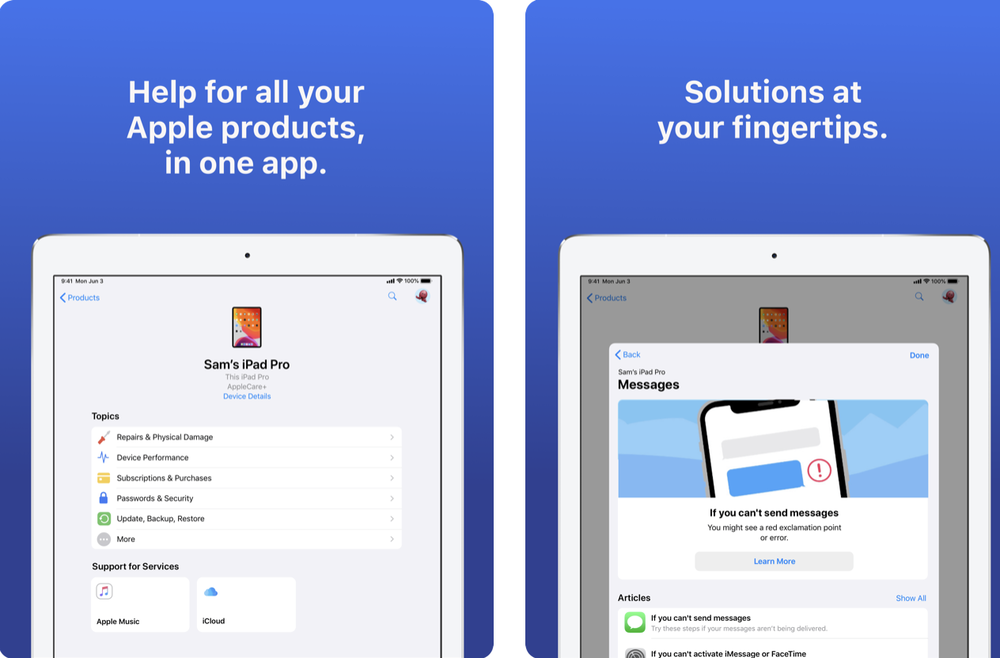 With it you can learn how to manage your subscriptions, reset your Apple ID password, and more. You can chat with a real person to troubleshoot an issue, or get guided, step-by-step solutions to resolve it yourself.
If you decide to visit the Genius Bar or an Apple Authorized Service Provider, Apple Support can help you find a nearby store, book a reservation, and add a pass to Wallet for easy check-in. According to Apple's release notes, version 4.1
° Adds a pass to Wallet for easy check-in at more Genius Bar locations;
° Makes it easier to find Advisors in your preferred language in regions with multiple languages;
° Provides accessibility improvements for VoiceOver, including Search navigation, labels, and more.