Worldwide tablet shipments hit 37.5 million units in quater two of 2020, a 26% year-on-year increase, according to the Canalys research group. Apple's iPad topped the market again and saw annual growth of 19.8%.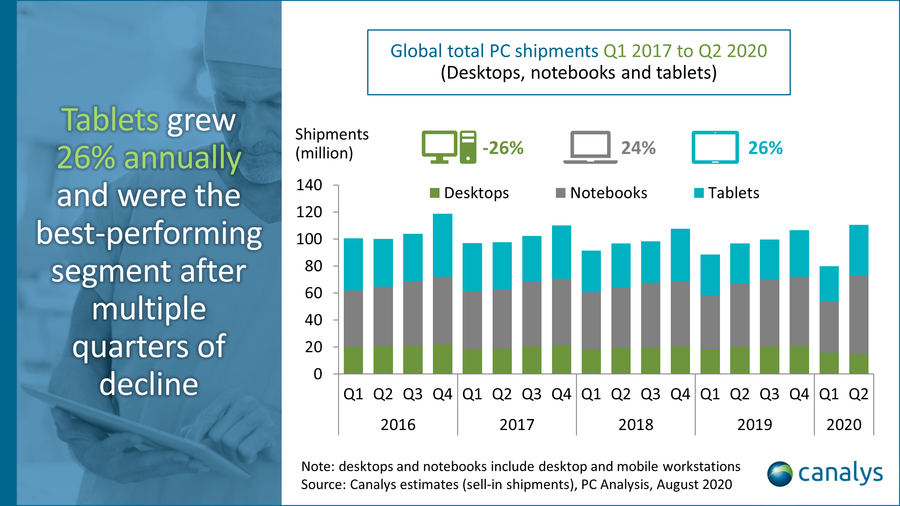 Apple grew iPad shipments by 20% to lead the market once again, shipping more than 14 million units, a record for a second quarter. Samsung maintained its second-place position, shipping 7 million units and growing 39%. Huawei came third, with shipments up 45% year on year, thanks to a particularly strong performance in Western Europe. Amazon followed with an increase of 37%, then Lenovo, which leads the overall PC market, and was the fastest growing tablet vendor, up 53%.
Canalys says the total computer market (including tablets), grew 14% to 110.5 million in Q2 2020. Lenovo took first place, shipping 20.2 million desktops, notebooks and tablets, a year-on-year increase of 12%. Apple came second with 19.6 million shipments, up 18% year on year on the back of an impressive quarter for its iPads and MacBooks. HP, Dell and Samsung rounded out the top five.