Apple has been granted a patent (number 10,721,792) for "user equipment and network procedures for emergency broadcasting on Wi-Fi ." The tech giant notes that emergency messaging protocols are commonly used through a cellular broadcast technology to relay important geographically-relevant messages to users of user equipment (UE) devices such as iPhones, iPads, and Apple Watches..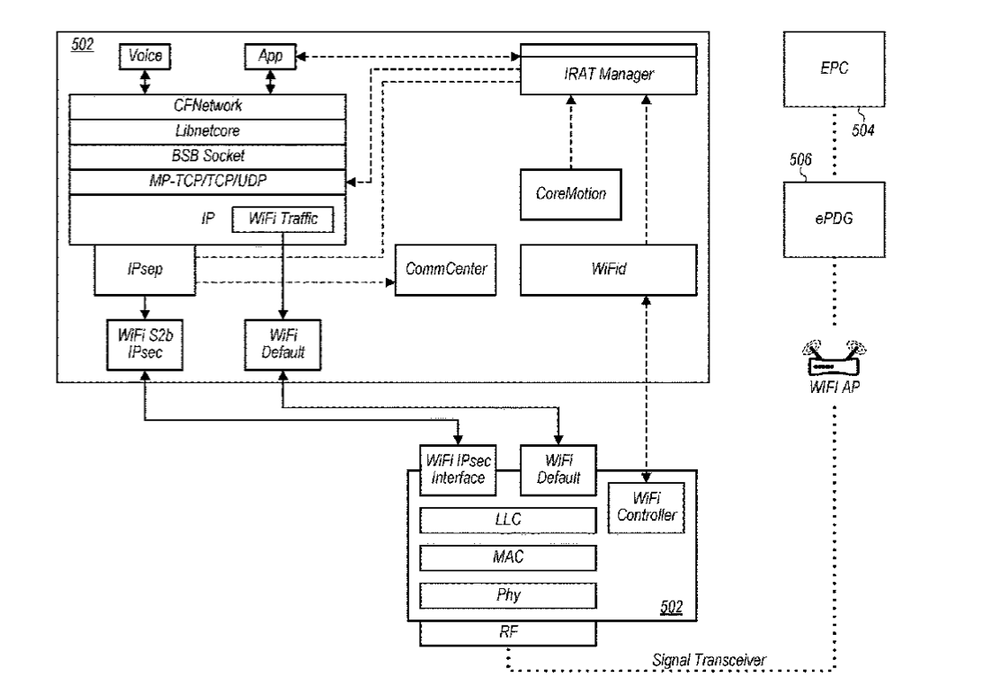 However, a UE may occasionally be unable to receive cellular broadcasts, because of its location or environment, or because it's not currently powering its cellular radio. Apple says that, because of the potential importance and time-sensitivity of emergency messaging, it may be desirable to expand a UE's ability to receive emergency messaging by other means, to increase the likelihood of timely reception. This includes broadcasting on Wi-Fi.
Here's the summary of the patent: "This disclosure relates to transmitting an emergency message to a user equipment device (UE) over a wireless local area network (WLAN). The UE may establish a connection with an access point through WLAN. The UE may transmit, via the access point and to a network entity, an indication that the UE supports receiving emergency messaging through the WLAN.
"At least in part in response to communicating the indication, the UE may receive, from the network entity and via the access point, an emergency message and location information. The UE may compare the location information with a location of the UE to determine whether the UE is located within a first region specified by the location information. Based on a determination that the location of the UE is within the first region, the UE may display the emergency message on a display of the UE."