Apple has been granted yet another patent (number 10,719,214) that shows the company is at least toying with gesture recognition for a Mac. The new patent is dubbed "enhanced 3D interfacing for remote devices."
While there are lots of different types of user interface devices and methods current available for computes — the computer keyboard, mouse and joystick, touch screens — Apple notes that computer interfaces based on three-dimensional sensing of parts of the user's body have also been proposed. One example is a gesture recognition system using depth-perceptive sensors.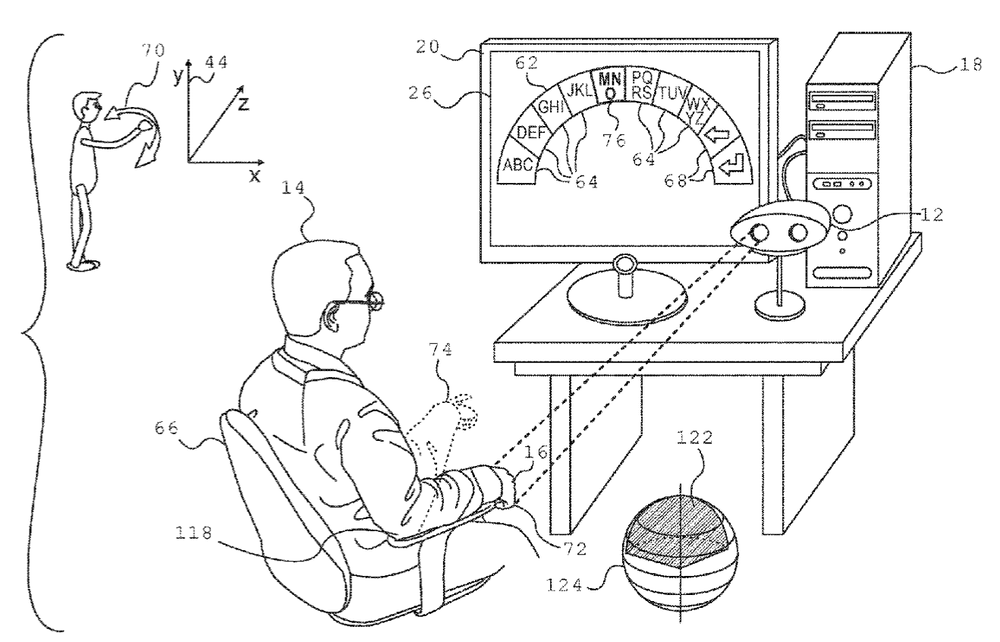 A three-dimensional sensor provides position information, which is used to identify gestures created by a body part of interest. The gestures are recognized based on the shape of the body part and its position and orientation over an interval. The gesture is classified for determining an input into a related electronic device.
Another example is an interactive video display system, in which a display screen displays a visual image, and a camera captures three-dimensional information regarding an object in an interactive area located in front of the display screen. A computer system directs the display screen to change the visual image in response to the object. It's possible that we could see such tech pop up in future iMacs and stand-alone Mac displays.
Here's Apple's summary of the invention: "Operating a computerized system includes presenting user interface elements on a display screen. A first gesture made in a three-dimensional space by a by a distal portion of an upper extremity of a user is detected while a segment of the distal portion thereof rests on a surface. In response to the first gesture, an area of the display screen selected by the user is identified, and a corresponding user interface element is displayed. After displaying the corresponding user interface element, a second gesture made by the distal portion is detected while the segment continues to rest on the surface so as to select one of the user interface elements that appears in the selected area."