Brydge has announced a new line of MacBook Vertical Docks. They're available for the 16-inch MacBook Pro (2019), 15-inch MacBook Pro (2016-2019), 13-inch MacBook Pro (2016-2020), and 13-inch MacBook Air (2018-2020).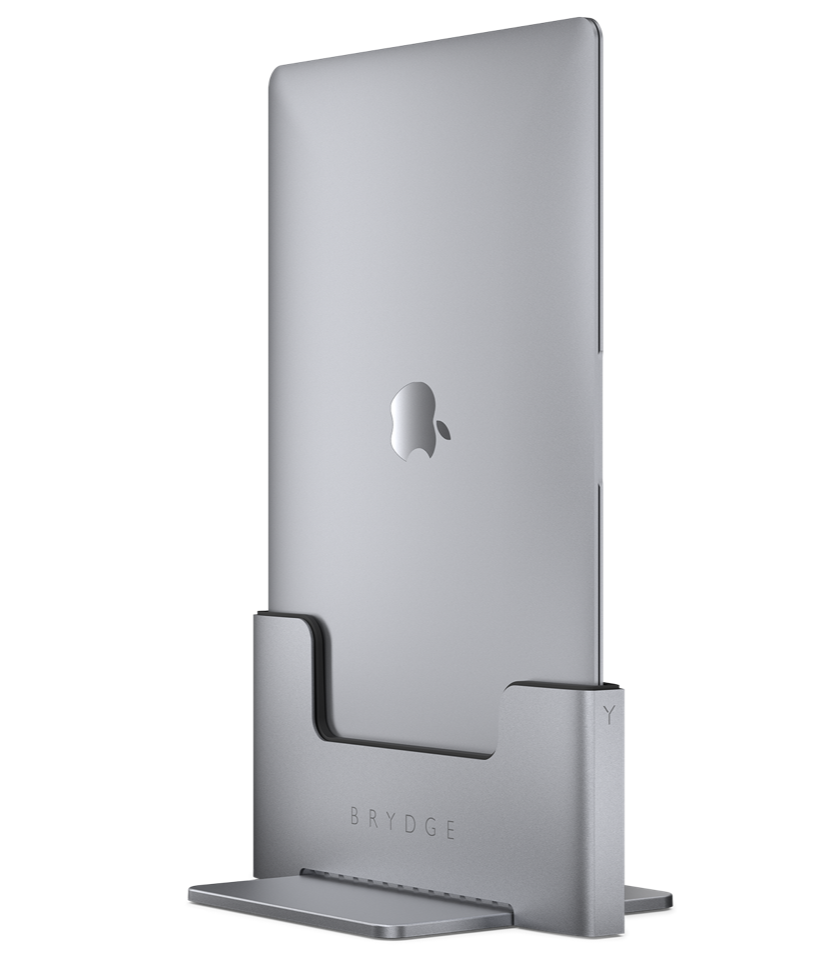 The 16-inch MacBook Pro and 13-inch MacBook Air versions won't ship until November. The models for the 15-inch and 13-inch MacBook Pro are available now for US$169.99.
According to Nicholas Smith, co-CEO and founder of Brydge, the docks' features include:
° A moving, suspended liner that makes one-handed docking and undocking easy and consistent;
° A design that securely manages the flow of connections in and out of the MacBook;
° The ability to run dual displays;
° Intake and exhaust vents that move additional air to and from a Mac laptop's cooling system;
° An optimized electrical design that passes connections directly from the Mac through two USB-C ports at a full 40Gbs.