OWC has announced that the US$119 Thunderbolt 3 mini Dock is available to order now and will begin shipping the week of July 27. It's smartphone-sized with no AC adapter needed.
The OWC Thunderbolt 3 mini Dock utilizes your computer's Thunderbolt 3 40Gb/s capability to provide support for two displays up to 4096 x 2160 4K @ 60Hz without impacting performance. It also provides a Gigabit Ethernet port.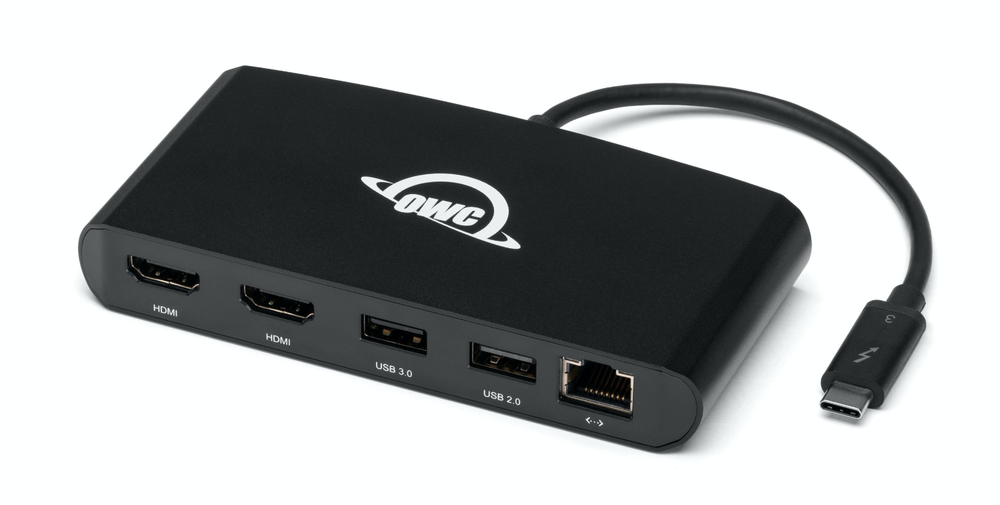 The OWC Thunderbolt 3 mini Dock is small enough to fit on a desktop or pop into a gear bag for remote use. The bus-powered aluminum housing sports a 7.2-inch tethered Thunderbolt 3 cable and has HDMI and USB support.
OWC Dock Ejector software safely disconnects drives connected to the OWC Thunderbolt 3 mini Dock in a single click. Designed by OWC hardware and software engineers, Dock Ejector ensures all data is written before disconnection, saving time and protecting against data loss.