By Molly Crockett
If you own an iPad Pro, you already know that there are a plethora of apps out here to help you do, well, practically anything you care to name. From graphic design apps to note-taking apps and games, the Apple App Store is home to everything and anything you can imagine, but what about apps to help students get the most from academia?
In today's guide, we're going to explore the seven top apps every student who owns an iPad Pro needs to know about to help with daily study efforts, completing workloads successfully, or just helping you to become the most efficient and productive student possible.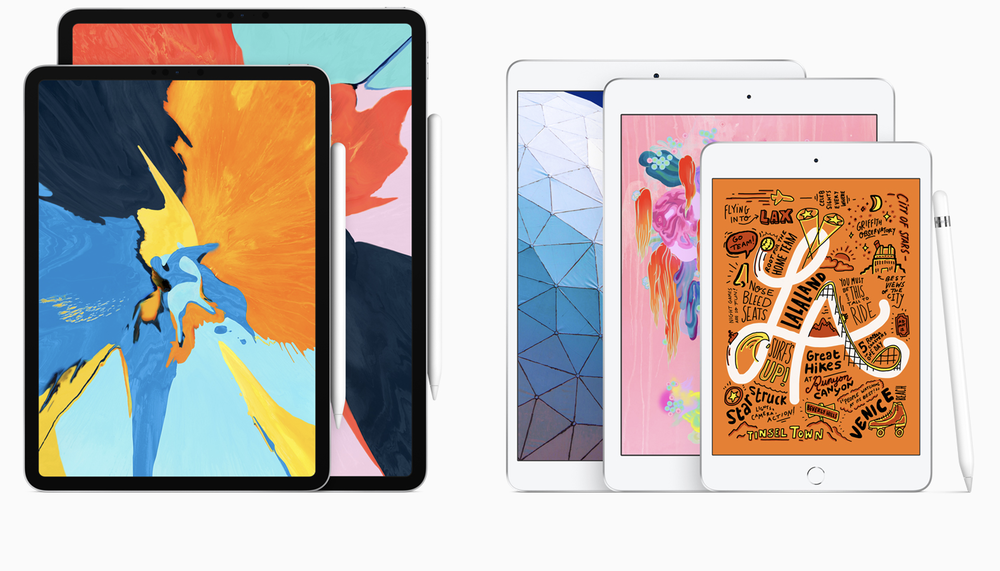 1. EverNote
Of course, EverNote has to top our list as the best app simply because it has so many features that are easy to store and access in one simple place. From taking voice notes and photos which you can then annotate with sketches and your own notes, there's no note-taking app that offers a more enhanced experience.
You can sync across multiple devices, and there's a free and pro version so you can unlock more features. This is simply a must-have for all college students.
2. My Study Life
Managing your time and schedule is one of the most important aspects of being a student. If you're unable to manage your time, things start going wrong very quickly. Things get missed, you can end up being late for classes, and everything just falls apart from there. With My Study Life, all your organizational problems are taken care of.
"The app helps schedule your time, so you know exactly what's happening and when, including exams, classes, and assignment. All data is synced to the cloud, so you can access it anywhere, and the app works offline and doesn't require an internet connection to work!" explains Tina Marie, a marketing writer at Ukwritings and Essayroo.
3. XMind
While this might be a little expensive, coming in at $9.99 per six months, there's literally no better app in the world than XMind when it comes to brainstorming ideas and creating mind maps. 
Whether you're writing down ideas, trying to enhance the clarity of your thoughts, or even creating organizational charts to come up with new ideas or approaches, this is a fantastic app. It even exports directly to EverNote!
4. Quizlet Go
While flashcards have always been a top contender for being one of the best ways to study and memorize the information you need to know, Quizlet Go brings this technique into the 21st Century.
With the ability to create your own cards and study those created by other students, the list of available topics is practically endless. No matter what kind of test or exam you have coming up, it's always worth checking out the app to see what it can do for you.
5. Flashcards+
Similar to Quizlet Go, this is a free flashcard app (and I mean completely free!) that's been designed by Chegg, the textbook rental company you may have already been using. Create your own flashcards however you want using text images or browse and download any of the thousands of flashcard packs that have already been designed by students around the world!
6. Forest
"I adore the Forest app, and it's one of the best ways to stay productive. If you find yourself constantly distracted by your phone, this is the app for you. Plant a tree for a set amount of time up to two hours, and if you unlock and start using your phone within this time, your tree dies," says Tessa Harper, a business writer at Elite assignment help and Essay service.
Save up enough coins from completed, fully grown trees and you can spend the coins on planting trees in the real world through various conservation projects! It's awesome!
7. Dragon Anywhere
Some students just aren't writers and would much prefer to write their thoughts out loud, but turning vocal words into written text has never really been an easy thing to do. However, with Dragon Anywhere, this is exactly how you can work.
Set up your tablet, activate the app and speak till your heart's content. Once you're finished, just save your written work, edit it however you want, and export it into whatever format you want or need! Easy!
Conclusion
As you can see, there are plenty of amazing apps out there that can help students of all ages with no matter what task or aspect of life you're trying to achieve. Download a few and see what works for you, and you may find your life becoming more streamlined than ever before! Good luck with your studies!
Molly Crockett is a successful educational writer for Big assignments and Essay help, where she shares advice for students to get through this time of their lives while being productive and looking after their mental health. She also writes for Revieweal.