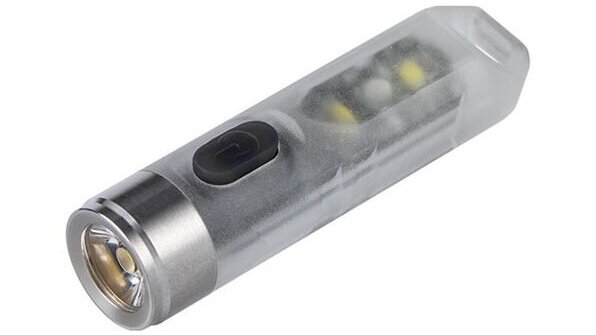 Sure, your iPhone has a built-in flashlight, but when a power outage strikes, do you really want to waste your precious battery power illuminating your surroundings? The Aurora A7 glow-in-the-dark keychain flashlight ($45.95) packs a bright 550 lumen light source and can be recharged in just 45 minutes.
The RovyVon® Aurora A7 has a max output of 550 lumens and is made of polycarbonate combined fluorescence powder which makes the A7 glow in the dark. The UV sidelight means there's no need for an external light source to make the body glow, and the white sidelight can be used as a reading light or flash beacon light.
Blue luminous body glows in the dark, lightweight & durable

Utilizes CREE XP-G3 S5 LED with 550 lumens max

Micro USB charging with indicator, fully charged in 45 minutes

Ergonomic design & one-handed operation friendly side switch
Be prepared for summer storms and hurricane season with this flashlight that will always be at your side.