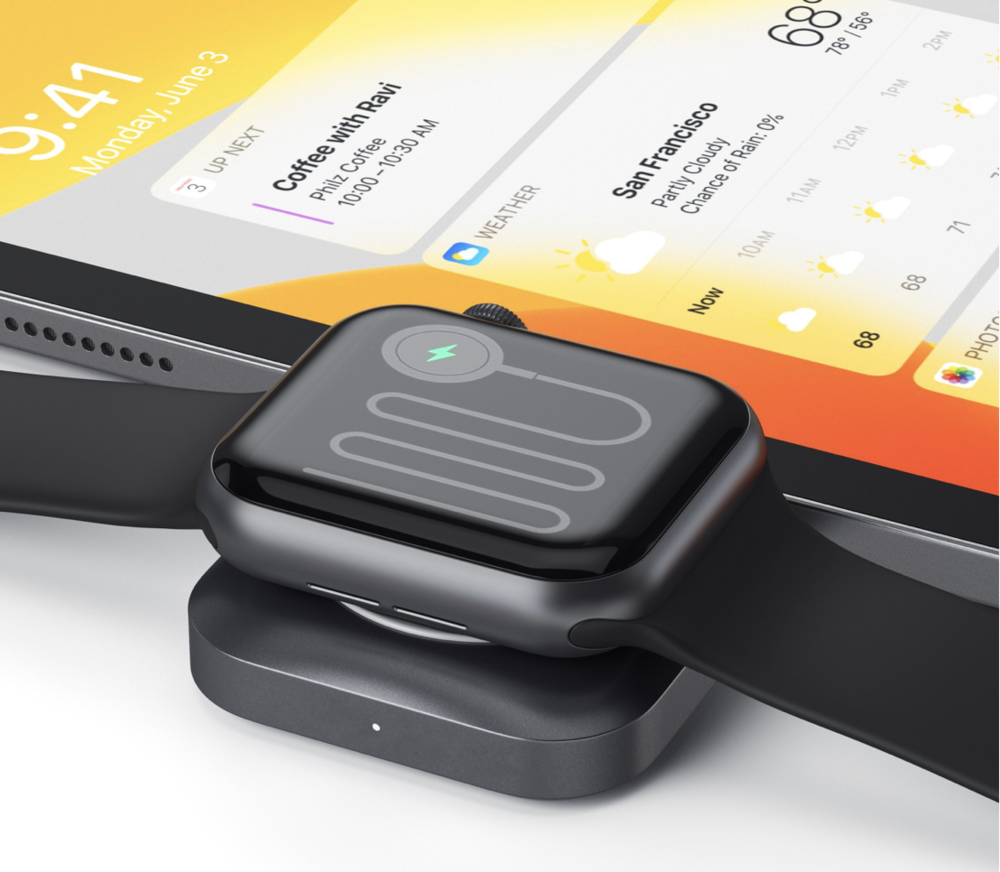 I love my Apple Watch Series 5 and usually charge it first thing in the morning after having it monitor my sleep at night. On occasion, though, I need the Watch right away in the morning so I skip charging…until I sit down at my MacBook Pro. Satechi's $39.99 USB-C Magnetic Charging Dock for Apple Watch is tiny enough to fit in a pocket and perfect for charging a Watch while you work.
Design
What originally attracted me to Satechi's USB-C Magnetic Charging Dock was just how small it was. Now, every Apple Watch charger requires that magnetic "puck" that attracts and holds the back of the Watch. What Satechi did was take that, encase it in a slim (1.73 x 2 x 0.45 inches, 0.31 lbs) casing that has a USB-C connector that plugs right into any USB-C port.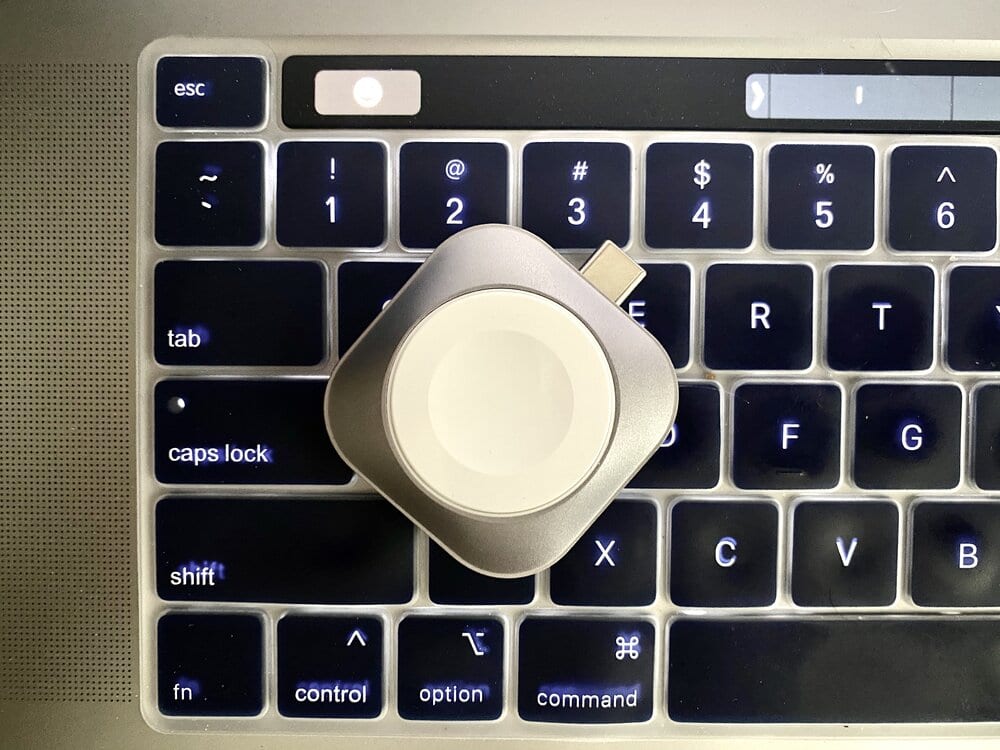 It's great — no dangling cables! If you decide that you want some space between your MacBook Pro and the charger, you can always get a Satechi USB-C Extension ($5.99) cable to add 5 inches of distance. For me, though, I love the convenience of just plugging the Dock into the USB-C port on my MacBook Pro or iPad Pro to top off my Apple Watch battery.
Function
The minimalist design of the Satechi USB-C Charging Dock is mirrored in its function — it does one thing (charging any Apple Watch) very well. Unlike Watch chargers I've reviewed in the past, it works first time, every time. It doesn't require you to jam your own Apple Watch charging cord into a case, it's a self-contained unit.
It charges your Apple Watch at a full 5W (2A) and I've used it both with the MacBook Pro and iPad Pro. You could easily plug it into a USB-C hub as a full-time Apple Watch charger.
Conclusion
At this point, Apple's USB-A to "puck" charging cable that is included with every Apple Watch is used by the majority of Apple Watch owners, but as USB-C becomes ubiquitous, this is the charger that should be included with every Apple Watch.
Apple World Today Rating (out of 5 stars): ★★★★★