On Monday, June 22, Apple will provide an online Special Event Keynote from Apple Park for its first-ever "virtual" Worldwide Developer Conference. What can we expect? Here are the predictions of the Apple World Today gang: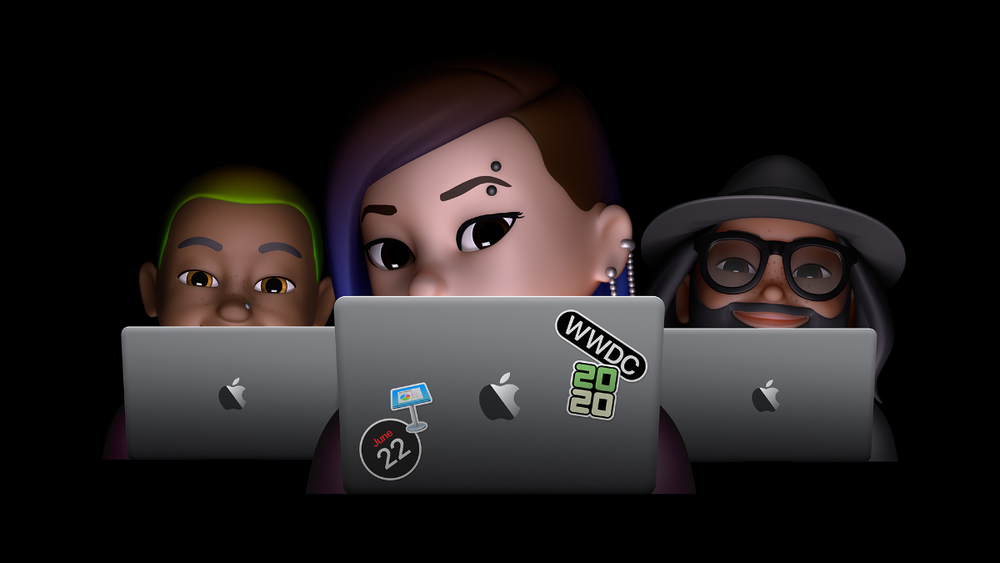 Dennis Sellers
It goes without saying that we'll see macOS 10.16, iOS 14, iPadOS 14, tvOS 14, and watchOS 7 announced. I won't go into everything I expect/hope to see I n the updates, but I do think that:
° macOS 10.16 will FINALLY make it possible to add stereo-paired HomePods as a Mac sound output.
° iOS 14 will have a built-in translator app that will compete with Google Translate, a free multilingual statistical and neural machine translation service developed by Google, to translate text and websites from one language into another. iOS 14 will also introduce CarKey, a feature that will allow you to unlock a car with your iPhone.
° watchOS 7 will add an Apple developed sleep tracking app.
I'd bet that Apple will announce its plans to transition the Mac line to its own ARM chips. However, I don't expect to see an ARM-based Mac laptop or desktop until 2021.
What I do expect, hardware-wise, are new iMacs (both 27-inch and 23-inch models) to be announced with some serious external and internal changes. One is the addition of a TrueDepth camera, which would allow Face ID, Animoji, and Memoji to come to the Mac. And if Apple doesn't up the FaceTime HD camera to at least 1080p (and preferably 4K) from the current miserable 720p models on all Macs, well, the company should be ashamed.
There are rumors that the 2020 iMac will sport an "iPad Pro design language" with thinner, Pro Display XDR-like bezels. I think those rumors are correct. I also think that the new iMac will get the improved speaker system found in the iMac Pro.
I also think that Apple will finally roll out "Apple Tags," the company's circular Tiles alternative that will allow you to find missing iPhones, iPads, Apple TV remotes, keys, wallets, etc. The Apple Tags will be waterproof and use a magnetic charging system akin to that of the Apple Watch.
There are several products I don't expect to see announced on Monday, but which will arrive soon:
° A new Apple TV set-top box with a redesigned Siri Remote with a totally different design. Whenever it's released, the next gen box should pack an A12X processor. Expect more storage than ever before, with a 128GB or even 250GB capacity option.
° The rumored "StudioPods" (Apple branded over-the-ear headphones) are coming. But not next week.
° A HomePod 2 is also due, but not at WWDC. Look for a smaller, less expensive version of the smart speaker (HomePod mini?).
° Updated (non-Pro) iPads will also arrive later this year — along with iPhones and Apple Watches — and in time for at the holiday season.
Steve Sande
You can read my complete thoughts at this OWC blog, but I also am expecting a redesigned iMac featuring an iPad Pro-like bezel-free design that looks more a cross between the Pro Display XDR and today's iMacs.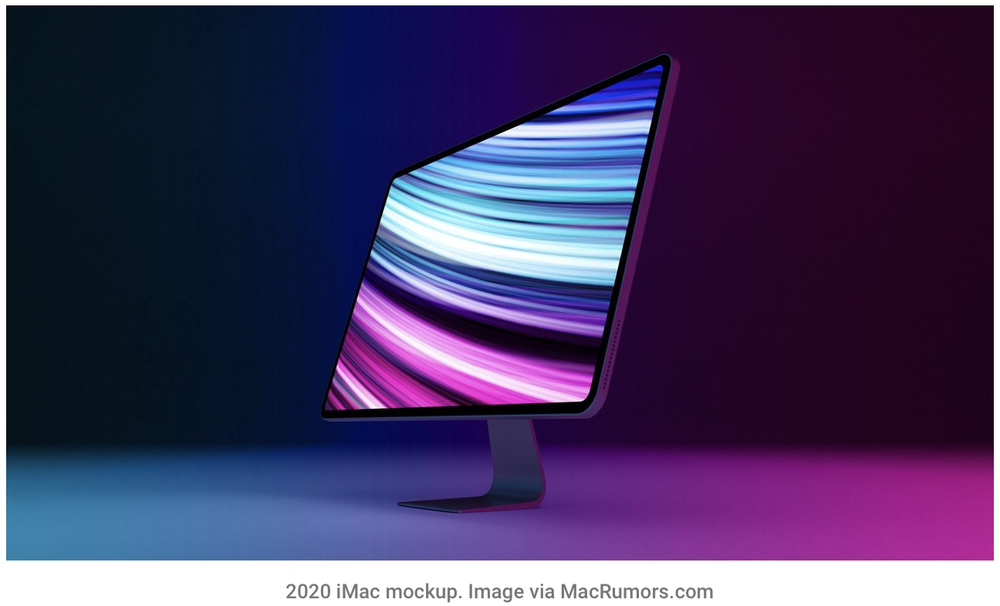 Based on trademarks led by Apple in the past, money is on macOS 10.16 being named "Skyline", "Mammoth", or "Monterey". However, since rumor has it that macOS 10.16 may be more of a refinement of macOS 10.15 Catalina, Apple could use a name that is a "subset" of Catalina, such as "Avalon" (the only city on Santa Catalina Island) or "San Clemente", another of the Channel Islands.
Like this year's versions of iOS and iPadOS, it's likely that macOS 10.16 will feature a new version of the Messages app that will be closer in look, feel, and utility to that found on the other operating systems. One intriguing rumor is that macOS Safari will feature a built-in translation function, making it useful for both those who wish to visit non-localized websites and webmasters alike.
iOS 14 and iPadOS 14 are expected to share some fascinating new features. With iOS's emphasis on health applications, Apple is expected to announce a Fitness app allowing users to download guided workout videos. This same app could easily be expanded to watchOS, tvOS, and iPadOS. I personally think it would be most useful on Apple TV.
With watchOS, it's all about the face of the Apple Watch, the visual interface for the device. The seventh iteration of watchOS should have some new features that improve the usability and visual appeal of the device.
Marty Edwards
As far as expectations for WWDC 2020, it's a given that iOS 14 and the next version of macOS will be revealed with developer betas to follow shortly. I also expect there will be some hardware announcements. Leaks suggest we'll see somewhat of a redesign of the iMac. It's also rumored that Apple will announce its intention to gradually switch over to ARM based processors for the Macs.
We might get a surprise announcement of an upgraded iMac Pro. It was introduced in late 2017. There might be an upgrade to an iPad or perhaps even the next Apple Watch will be introduced.
I don't know if Apple is ready yet, but the company might take this opportunity to introduce a whole new category of Apple devices. There have been rumors for years of Apple Glasses. Perhaps Apple will announce they are working on this project or something we've not even thought of.
I'm very satisfied with the current Apple hardware lineup. I use the 2017 iMac Pro, a 2013 Mac mini, and my wife, Ruby, uses the 2015 15-inch MacBook Pro. We have other assorted Apple devices such as iPhones, iPads, Apple Watches, and an Apple TV. She even has an old 160GB iPad with a mechanical spinning hard drive.
As far as hardware, I can't ask for more in the way of reliability and stability. The iMac Pro certainly deserves the name "Pro." It handles all I throw at it and I've never once heard the fans.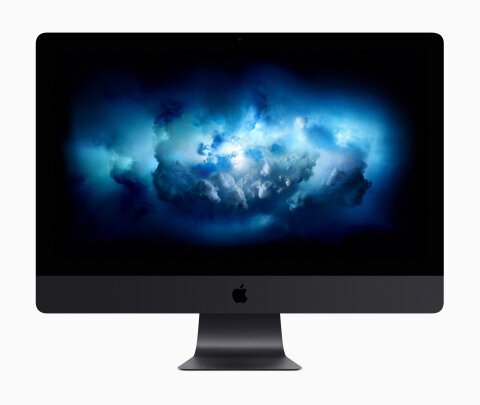 I often have World of Warcraft running, two to three virtual machines at the same time, streaming software, and two to three remote sessions to other Macs. At that work load, the most I've seen of CPU usage is 35%. My daily workload of multiple windows and at least one virtual machine uses about 9% to 10% of the CPU.
The 2013 Mac mini I have is equally reliable. As of this writing, it's been running 108 days with no reboot. I use it as a server to view and record nine security cameras. Its video is fed by VNC to two other computers.
As far as Apple hardware, my only real desire is just faster and better machines with time, which will occur.
As far as software, I think Apple is in a good position with iOS and macOS, although there are definitely some things I would like added. I didn't upgrade to Catalina for some time due to the loss of 32-bit apps. I finally removed those, and went to Catalina. However, I had to restore back to Mojave from a Time Machine backup.
Perhaps it was my particular apps, but I would have freezes where certain apps would not open; sometimes there were just sudden reboots. After a few patches, I finally went with Catalina full time around April of this year, and all is very stable. What I want most from macOS is rock-solid stability without crashes and reboots, and we are pretty much there now.
iOS is also stable and very mature. There are a few additions I would really enjoy. I also use Android on a daily basis, and there are a few things I would like Apple to implement.
Since we have OLED iPhones, an always-on display would be nice. It's convenient to just glance at your phone on the desk and see vital information like the time, weather, battery level, and notifications.
I would really enjoy active icons. Much like the clock now has a moving second hand, it would be very informative to have other icons display information. The weather could show the temperature and conditions as the day progresses. There are many possibilities for this.
I use Siri Shortcuts a lot, but most will not trigger without interaction. I would like to have multiple do not disturbs that would just set automatically and then turn off without interaction. Android has routines where you can set multiple conditions to automatically trigger events with no user interactions. This would be akin to automator on the Mac.
Perhaps Apple considers such automation a security concern, but they could implement a master switch to disable this for users who are uncomfortable with it. They could make it off by default, and opt in to use.
One simple thing that I could use is to copy and paste events in the iPhone calendar. I can do this on the Mac, but not on the iPhone. I have weekly events where almost nothing changes, and it would be very convenient to simply copy and paste iPhone calendar events.
I would like to see more Apple Watch type complications on the iPhone screen. The date and time are very useful. I would like to see weather, notifications, and other information I find helpful.
These are but a few ideas, and perhaps none of them will be implemented. Regardless, we'll see upgrades that will improve and enhance iOS as well as macOS.
If I could choose one upgrade feature for hardware and software, it would be stability. All the products are now, but to lock it down even more so would be the best upgrade of all. I don't need much fluff. I need reliable tools that always, "just work." For the most part they do work, but there are still a few areas that could use some stability.